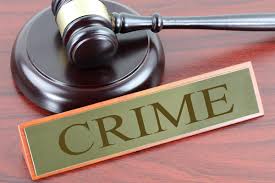 By Staff Reporter
A Zimbabwe Anti-corruption Commission (ZACC) officer Smart Mandofa who was arrested last week for abuse of office has been granted a ZWL100 000 by a Harare magistrate.
Mandofa is facing allegations of criminal abuse of office as he was compromised by Gilad Shabtai, in an attempt to tarnish businessman Ofer Sivan's name and divert attention from Shabtai's own criminal doings, and in so doing he allegedly arrested Mr Sivan without following due regard to the law and conducting proper investigations.
Regional magistrate Stanford Mabanje granted Mandofa bail with stringent conditions that include reporting once every week at Harare Central Police Station and not to interfere with witnesses.
According to the state case, Mandofa has been shielding Gilad Shabtai and Munyaradzi Gonyora, fugitives from justice who have several warrants of arrest against them, from being arrested.
Gonyora was arrested after a report was filed for fraud, externalization of funds, misappropriation of funds, tax evasion and theft of trust property, and has already appeared at the Harare Magistrates Court but Shabtai was not located and is a fugitive from justice, facing the same serious allegations. Three warrants of arrest against Shabtai were issued by two different magistrates.
It is alleged Shabtai's allegations should have attracted the attention of ZACC officials as ZACC fights serious graft of this nature. The State alleges that instead Mandofa turned  a blind eye and lied that an anonymous person had filed a report of forgery against Sivan at Zacc.
It is further alleged that instead, Mandofa teamed up with his accomplices and received a report from Gonyora, who was appearing at the Harare Magistrates Court on routine remand and made a less serious report of forgery against Sivan knowing that a more serious case of externalising US$1,3 million was in place against Gonyora and Shabtai.
It is further alleged that Mandofa launched an investigation against Sivan despite being aware that CID CCD was probing the fugitive. The State alleges Shabtai did not present himself in person to the police to answer to the charges levelled against him as he was aware of the warrant of arrest against him.
It is alleged one of the warrants of arrest for Shabtai was shown to Mandofa but he chose to ignore it. It is further alleged that the ZACC officials made sure that Shabtai continuously benefitted from the justice system despite being a fugitive of the same justice system.
The State alleges that as peace officers, the ZACC officers had the duty of joining hands with other law enforcing agents and requesting assistance in hunting down Shabtai.