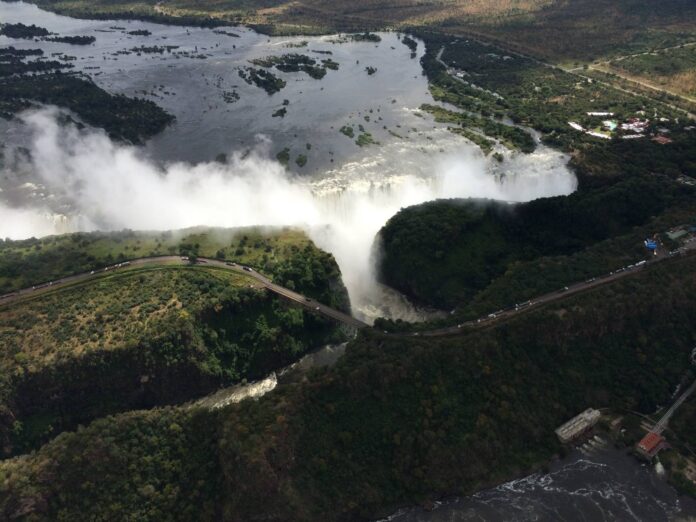 Davison Kaiyo
Environmental activists and individuals working against the Batoka Gorge Hydro Electric Scheme threatening its implementation through online smear campaigns that could derail the project.
According to the Zimbabwe River Authority chief executive Munyaradzi Munodawafa, the aggressors have also threatened violence against people living in the project area.
He said the threats were coming from influential people opposed to and questioning the implementation of the BGHES Project.
"The Authority has observed with great concern online public campaigns by some stakeholders aimed at frustrating the efforts leading to the sustainable implementation of this multi-billion-dollar 2400MW hydro power project," Munodawafa said.
He said ZRA, in November last year, were alerted by the local leadership in Hwange of unscrupulous individuals who were swindling locals by claiming to be recruiting agents for the project.
"The Authority has been, and will continue, to work with the local leadership in the Project Area who keep the Authority Management abreast of any suspicious developments on the ground.
"While stakeholders who may be opposed to the project are encouraged to exercise their freedom of expression, we wish to request that stakeholders report facts backed by evidence."
ZRA has so far employed more than 100 local people in the pre-implementation stage of the project.
The authority is also expecting to employ more people as the project implementation gains momentum.
Meanwhile, construction of the Batoka project has not yet commenced as there are prerequisites that need to be exhausted, among them the submission of the final ESIA report, Munodawafa said.
However, some pre-construction activities have been undertaken by the developer on both sides of the dam.
"During the pre-construction phase, the Authority worked closely with the Developer to ensure that the few workers engaged on site were remunerated nothing less than the acceptable minimum wages applicable in each of the two countries and also operating under acceptable working conditions.
"During the construction phase, contractors will be expected to comply with the Project's Environmental and Social Management Plan which is aligned with Good Industry Practice and includes management measures pertaining to the fair treatment and welfare of employees," he said.
This project is expected to address the adverse power challenges affecting the people and economic activities in Zambia, Zimbabwe and the SADC region as a whole.