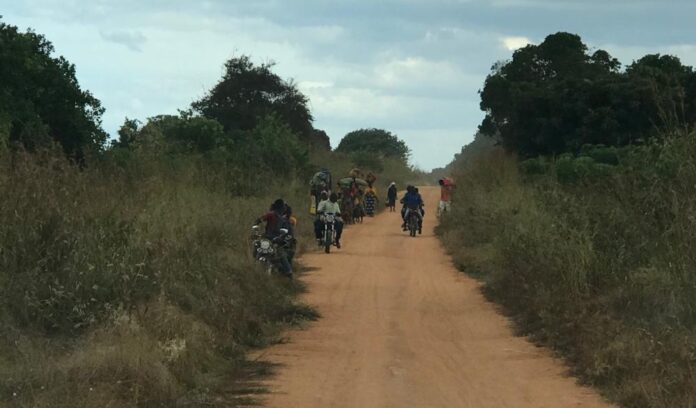 Sydney Kawadza
The Southern African Development Community has resolved to intervene in the growing Islamic insurgency that is rocking Mozambique's northern region of Cabo Delgado, the regional group Troika chairperson and Botswana President Mokgweetsi Masisi has said.
President Masisi revealed the latest development while addressing journalists after holding talks with Zimbabwean President Emmerson Mnangagwa in Harare on Wednesday.
The SADC Troika is current made up of Masisi as the chairperson, the outgoing chairperson President Mnangagwa and the incoming chair President Cyril Ramaphosa of South Africa.
President Masisi also said he had conferred with President Ramaphosa before his visit to Zimbabwe.
"We have formed views as a Troika. One of them will result in taking this further so that we as SADC respond in a helpful manner to ensure that we assure the integrity and sovereignty of one of our own never to be assaulted by dissidents' rebellious and non-state actor forces that undermine the democratic credentials and peace in the region," he said.
Fierce fighting for control of Mozambique's strategic northern town of Palma left beheaded bodies strewn in the streets Monday, with heavily armed rebels battling army, police and a private military outfit in several locations.
Thousands were estimated to be missing from the town, which held about 70,000 people before the attack began last Wednesday.
The Islamic State group claimed responsibility Monday for the attack, saying it was carried out by the Islamic State Central Africa Province, according to the SITE extremist monitoring group.
The rebel claim said the insurgents now control Palma's banks, government offices, factories and army barracks, and that more than 55 people, including Mozambican army troops, Christians and foreigners were killed. It did not provide further detail on the dead.
Rhe United States declared Mozambique's rebels to be a terrorist organisation and announced it had sent military specialists to help train the Mozambican military to combat them, but regional leaders have so far held back from intervening militarily.
Palma is the centre of a multi-billion dollar investment by Total, the France-based oil and gas company to extract liquified natural gas from offshore sites in the Indian Ocean.
The gas deposits are estimated to be among the world's largest and the investment by Total and others is reported to be US$20 billion, one of the largest in Africa.
The battle for Palma forced Total to evacuate its large, fortified site a few kilometers outside of the city.
The rebels are reportedly well-armed with AK-47 automatic rifles, RPD and PKM machine guns and heavy mortars.
The battle for Palma is similar to how the rebels seized the port Mocimboa da Praia in August. The rebels infiltrated men into the town to live among residents and then launched a three-pronged attack.
Fighting continued for more than a week until the rebels controlled the town centre and then its port. The town, about 50 miles south of Palma, is still held by the rebels.