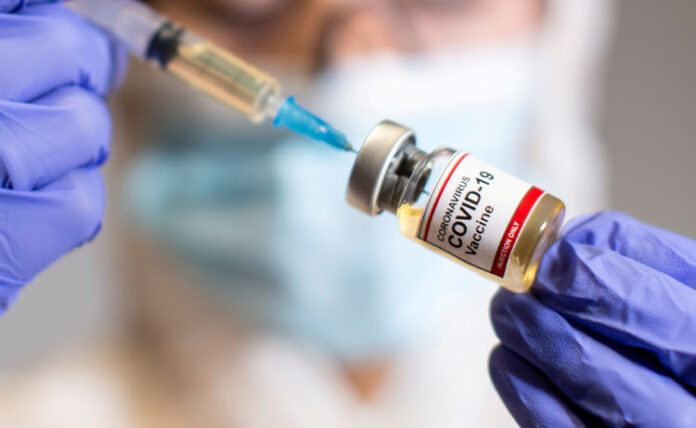 Nyasha Kunyiswa
Government has cleared Treasury to procure five million more doses of COVID-19 vaccines as it accelerates the inoculation of its citizen against the deadly virus.
Information, Publicity and Broadcasting Services minister Monica Mutsvangwa revealed the latest development while addressing a post-cabinet media briefing on Tuesday.
Zimbabwe's cumulative COVID-19 cases as on Monday this week stood at 37 307, with 34 901 recoveries and 1 542 deaths. روليت الفرنسي The recovery rate stands at 94 per cent, with 35 423 of cases being attributed to local transmission. اين يلعب كريستيانو Active cases were 864.
At least 234 709 people have received their first dose of the vaccine, while 29 304 received their second dose.
"Cabinet is pleased to advise that Government is awaiting delivery of 600 000 doses of Sinopharm vaccines following completion of procurement processes.
"In addition, the Minister of Finance and Economic Development has granted authority to purchase five million more doses of vaccines," she said.
Mutsvangwa said the strong COVID-19 surveillance system being implemented in schools, an outbreak at Sacred Heart School in Umzingwane District of Matabeleland South Province was easily detected and dealt with.
"Out of the 248 students and 33 teachers tested, 117 were found to be COVID-19 positive. All the cases are mild, and are isolating at the school for the learners or at home for the teachers. فريق بايرن
"Response activities that include contact tracing and strengthening of all Standard Operating Procedures and guidelines are in progress."
Hospital admissions for COVID-19 cases have decreased, resulting in institutions such as the Parirenyatwa Group of Hospitals reclaiming areas in the Out-Patient Department for routine service provision, she said.
"However, Cabinet is advising citizens to maintain a high level of alertness and adhere to the preventive measures already in force," Mustvangwa said.
Government, she said, was also in the process of printing new COVID-19 Vaccination Cards with security features while the World Health Organisation was working on a platform to store vaccination data for use internationally.