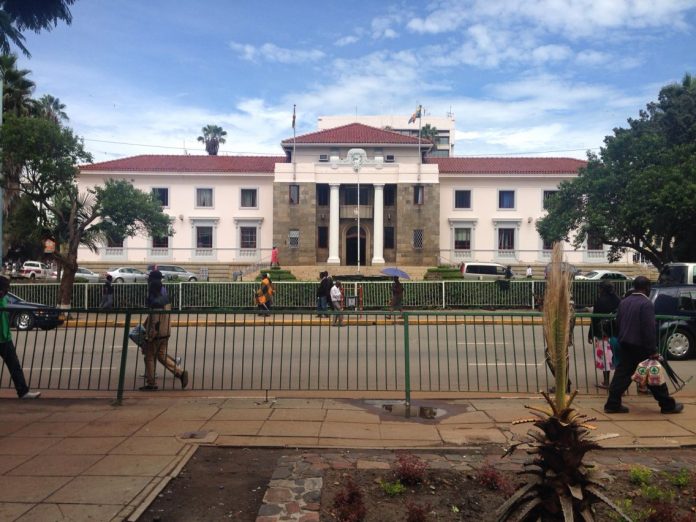 Farai Mabeza
The Auditor General is set to be removed from the Special Procurement Oversight Committee due to a glaring conflict of interest, it has been revealed.
The committee was established under the Public Procurement and Disposal of Public Assets Act to scrutinise especially sensitive and especially valuable contracts and it reports to the line Minister and the Procurement Regulatory Authority of Zimbabwe (PRAZ).
Its members are high-level staff from the Attorney General's Office (chairman), the Accountant General's Office (deputy chairman), the Auditor General's Office and the Principal Director Public Works, or a high-level delegate from here.
It carries out its work after the evaluation but prior to the contract award notice. لعبة identical
PRAZ chief executive officer, Nyasha Chizu, told a media workshop that presence on the committee would compromise the Auditor General's work on the same contracts post review by the committee. الحصول على 100 دولار مجانا
"So there is a proposal to remove the Auditor General from the Special Procurement Oversight Committee," Chizu said. ديبوزيت
The Auditor General has already recused herself from the committee's activities.
PRAZ formally, the State Procurement Board (SPB) was created through an Act of Parliament, Public Procurement and Disposal of Public Assets Act[Cap 22:23] which repealed the  Act, No. 2/99 [Cap. 22:14] through S.I. 152 of  December 2017. The new mandate of the Authority is to supervise public procurement proceedings to ensure transparency, fairness, honesty, cost-effectiveness and competition as required by Section 315 of the Zimbabwean Constitution.
PRAZ conducted the media workshop in partnership with Transparency Zimbabwe International.