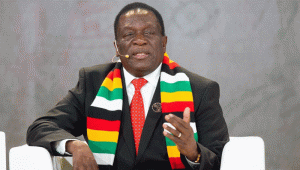 Rutendo Maraire
President Emmerson Mnangagwa has withdrawn a public law that prohibited the publication of how and who would be supplying medical equipment on alleged national interests.
On Friday, the office of the president and cabinet published General Notice 635 of 2023, purporting to place the procurement of certain goods outside public scrutiny on grounds of "national interest".
But on Wednesday his office issued a statement withdrawing the earlier statement saying the general notice had been issued without being approved by the president.
"Upon further investigations, it has come to light that the so-called Government Gazetted Notice is a nullity, having been published without authorization, and without the signature of the Chief Secretary to the President and Cabinet, as is the norm," read the statement from the chief secretary, Misheck Sibanda.
"Government wishes to advise the public that, on the instruction of His Excellency the President, the document in question has been rescinded as it has no standing at law, in policy and in terms of set Government procedures. It thus should be disregarded," said Sibanda.
The assets that had been designated to be procured privately included construction equipment and materials, biomedical and medical equipment, medicines, and drugs (pharmaceuticals), vehicles including ambulances, laboratory equipment, chemicals and accessories, hospital protective equipment and repairs and maintenance services of hospital equipment and machinery.
After the issuance of the controversial law, activists took to social media to register their anger with some alleging that the state was shielding its corrupt deals in the health sector from public scrutiny.
He said the government remains committed as ever to managing a transparent public procurement policy and process, as required by the laws of the country.