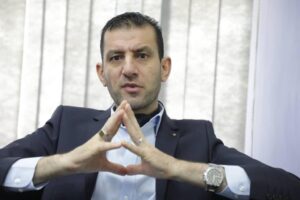 Talkmore Gandiwa
The Embassy of the state of Palestine in Harare condemns in the strongest terms the heinous crimes committed by the Israeli apartheid occupation army against our people in the Gaza Strip. These crimes have led to the death of 12 martyrs, which include 4 children, 4 women and unarmed civilians, in addition to dozens of seriously injured.
The overnight series of Israeli airstrikes targeted on several homes and residential buildings ushered in a new aggression on the besieged Gaza Strip.
The Israeli apartheid government is exporting its domestic crises to the Palestinian arena at the expense of the rights of our people. Whenever the Israel government faces domestic difficulties , it resort to escalation of its crimes to the Palestinian people.
"We hold the Israeli government fully and directly responsible for this aggression and its consequences as this is a dangerous escalation that threatens peace in the middle East."
The Palestinian people will defend themselves by all means necessary that are permitted by the international law in fighting this brutal apartheid government.
The latest crime is a continuity of lsrael's series of ongoing aggression on the Palestinian people, as well as an act of war. This should not be tolerated by any progressive state. These killings are the consequence of the regular resort to lethal force by Israeli apartheid security forces against Palestinians and total lack of accountability for killings of Palestinians.
The State of Palestine calls on the international community to intervene urgently to stop the aggression against our people, and and hold Israel accountable for the violations and crimes that our people are subjected to. We therefore, call on the progressive peoples, governments and human rights organizations to condemn these heinous crimes and protect our people.