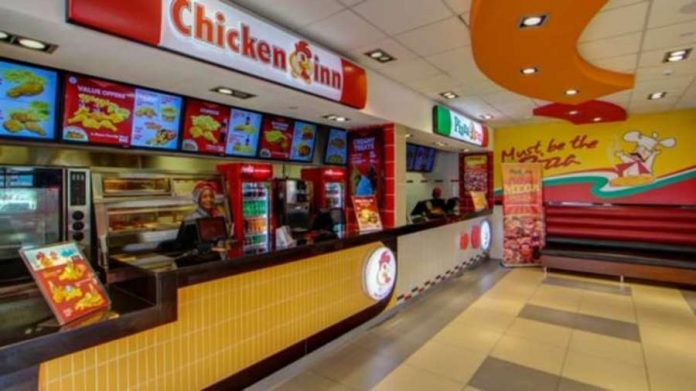 HARARE – (FinX) Simbisa's second quarter has started off strongly with improvements being recorded on both customer counts and revenue leaving the group on course to meet half year targets.
Chief Executive Basil Dioniso told the AGM on Friday that the group's second quarter to November 18, 2019 had maintained a strong growth trajectory in the region while the Zimbabwe business had seen an improved performance.
In the second quarter, customer counts in Zimbabwe had grown to a monthly average of 2.7mln from 2.2mln in the first quarter to September 30, which is an increase of 23% as the group increased its promotional and marketing activities. comparaison entre viagra cialis levitra
In the first quarter report published recently, the group said that Average Spend in Zimbabwe increased 480% year-on-year; however, but as salaries significantly lagged inflation, erosion of customer spending power resulted in a 40% year-on-year decline in customer counts in Zimbabwe versus same period last year.
Dioniso said in response to the customer count decline the group  introducing a range of value meals, increasing promotional and marketing activity and maintaining an optimal pricing strategy to maximise value to its customers whilst taking careful measures to preserve margins.
Revenue in Q2 has increased 431% year on year compared to 249% year on year reported in the first quarter, an increase which is in line with inflation.
In the region, Dioniso said that there was growth in customer counts and US$ average spend of 4% each against comparable period. As a result, revenue in US dollars grew 8% from last year. Cumulative regional turnover for the period June 30, 2019 to November 18, 2019 was up 9% year on year. According to the group, the regional markets continue to benefit from stable domestic operating environments.
However, risks remain: "Exchange rate movements against the US Dollar remain the greatest risk in the regional business. In this regard, increasing sovereign debt levels in Kenya and Zambia pose a downside risk on inflation and exchange rates in these markets. While Ghana's macroeconomic outlook for F20 is favourable, the primary exchange rate risk emanates from policy relaxation in the run-up to the 2020 elections."
In Q1, six counters were opened in Zimbabwe and the Rocomamas brand was successfully launched in Zambia with the  inaugural store opening on July 19, 2019. Two counters were closed in Namibia and one in Mauritius resulting in  four net store  openings in the quarter.
Simbisa closed the quarter with 464 counters in operation and  intends to open 21 new counters over the next six months; 10 counters in Zimbabwe and 11 counters in the region.
Basic EPS in Q1 were 294% higher compared to the same year-ago period.
In terms of outlook, the group said it had a healthy capital expenditure pipeline for F20 and will continue to expand its footprint and defend its market  share through the opening of new counters across all of its markets. The group has also put in place measures to ensure it has adequate working capital for the upcoming festive season and going into Q3.