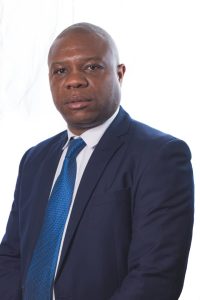 Itai Ndongwe
Harare– Powertel Communications has launched a zero re-connection fee promotion aimed at retaining its clients who already have existing access to network infrastructure on their premises.
This comes on the heels of significant efforts by the organisation in recent weeks, which focused on improving service delivery through enhanced internet performance and service responsiveness.
The organisation intends to reclaim and grow its lost market share, which fell by 0.3% to 0.9% in 2022 from 1.2% in the previous year under review.
According to the POTRAZ sector performance report for Q4 2022, Powertel's market share of Internet Access Provider (IAP) revenues fell from 3.5% to 5.5% from 8.9% in the previous quarter.
During the period under review, IAP saw a 78.2% increase in revenue to ZWL 54.984,037,231 while operating costs increased 50.6% to ZWL27, 432, 288,214 due to bandwidth costs and depreciation, and investment in national fiber backbone accounted for the majority of total capital expenditure to ZWL3, 249, 268, 429, a 28.5% increase.
This aligns with the company's mantra of "Deployment and Implementation", with the goal of increasing its market share in the Internet Access Providers Sector by increasing network capacity utilisation.
One of Powertel's excited customers in Avondale, Harare, identified as Gibson Chikumi, appreciated the move by the company and promised to sign back to the service.
"Powertel service has always been the best both in terms of reliability and affordability. Our business is happy that the company has also moved further to address power backup issues" he said.
Powertel said that it has taken a number of initiatives to improve service reliability as part of its efforts to keep its customers happy and connected all the way.
These steps include: "rollout of Power back up on all network nodes, retooling and re-equipping the technical services, and improved fault resolution turnaround times."
The company has set its eyes on ensuring that the business is aligned with the future by fast adapting to changing environments and delivering competitive products and services.
Meanwhile, Powertel plans to establish a 5G network this quarter, giving clients low-cost high-speed internet access and allowing users to access more information faster than ever before.