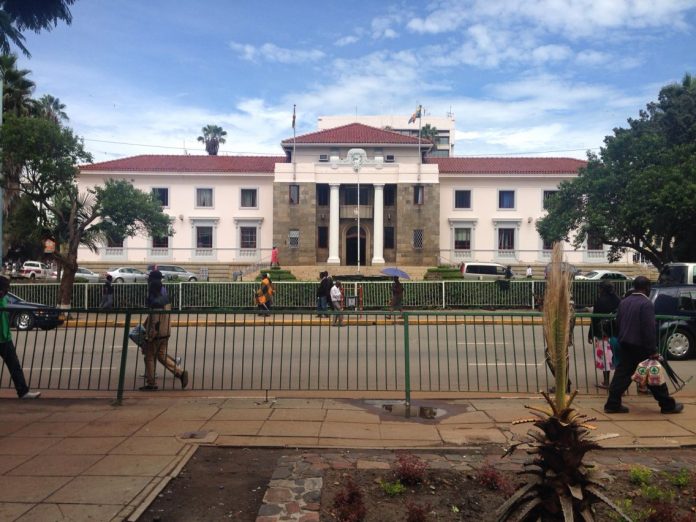 Munyaradzi Doma
The City of Harare has temporarily closed some of its buildings to allow for fumigation as fears of the spread of the COVID-19 has gripped Zimbabwe's capital city with some employees having reportedly contracted the virus.
In a press statement, acting mayor Enock Mupamawonde said the affected buildings will be re-opened on August 3.
He said some employees in the health sector have contracted the virus hence the need to take more action in fighting its spread among workers.
"We have taken precautionary measures to ensure that our offices and buildings remain safe for both our staff members and the general public.
"We are, therefore, temporarily closing the following buildings to allow for fumigation: Town House, Rowan Martin, Cleveland House and Remembrance Drive offices. The offices open for business on Monday, 3 August, 2020," he said.
Councillor Mupamawonde said the local authority would continue mandatory testing of all its employees.
He said all meetings will be conducted virtually as a precautionary measure.
"All committee and management meetings will be done virtually to minimise human contact and gatherings. Some staffers have started working from home while only a few critical personnel would move around workstations as their work cannot be done virtually. These include our health personnel, waste management and water staffers," he said.
The acting mayor urged residents and ratepayers to continue paying their municipal bills as a way of empowering council to deal with service delivery and strengthen its fight against COVID-19.
Residents and ratepayers have been also been urged to make use of e-payment services so at to observe social distancing.
The number of confirmed COVID-19 cases has continued to rise across Zimbabwe reaching 2 704 as at June 27 with Harare recording 884 cases of which 601 are local infections while 283 were imported cases mainly from South Africa.
Zimbabwe has also recorded 36 deaths of which 10 of these were recorded in Harare.