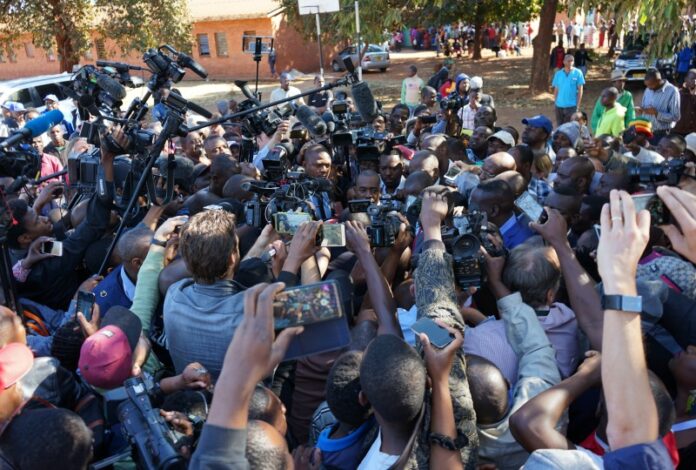 Davison Kaiyo
Government has gazetted registration and accreditation fees for journalists with the charges going up as much as 900 percent.
The ZMC immediately announced that it would be advising journalists on how they would be accredited during the current COVID-19 national lockdown.
Under the new registration fees structure, local journalists are now required to pay $600 up from $120 for a new applicant, a 400 percent increase, while renewal has gone up by 525 percent from $80 to $500.
Government also increased the charges for a card replacement from $50 to $500, a 900 percent increase.
The regulations are contained in Statutory Instrument 22 of 2021 and were approved by the Minister of Information, Publicity and Broadcasting in terms of Section 91 of the Access to Information and Protection of Privacy Act (Chapter 10:27).
The new regulations also affect the accreditation of local journalist working for foreign media houses who will have to pay US$150 and US$200 for renewal and first time registration, respectively.
Charges for an application to register a media house have also been reviewed by 3 150 percent from $2 000 to $65 000 while renewal of a licence went up from $15 000 to $40 000, an increase of 166 percent with renewal of registration fee increasing from $10 000 to $20 000.
The penalty for late registration has been increased from $2 000 to $20 000.
Meanwhile, in a statement posted on Twitter, the ZMC said it will announce the modalities of having journalist accredited in view of the current lockdowns.
"We will state the modalities of proceeding with the 2021 accreditation given the current national lockdown and the need to limit the person to person contact," read the statement.
The delay in the gazetting of the new accreditation fees has seen most journalists using accreditation cards for 2019 and 2020. The Commission also failed to undertake its national accreditation outreach programme to other centres in 2020 owing to the Covid19 pandemic. This left many journalists operating from outside Harare using 2019 accreditation cards.
Journalists also faced possible arrests at police checkpoints in the COVID-19 induced lockdowns due to the expired accreditation cards.
The media is classified as an essential service during the national lockdowns as it plays a critical role in the fight against COVID-19.