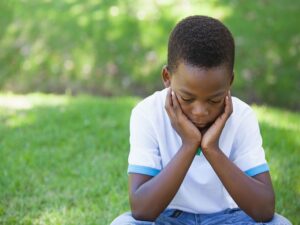 By Ruvarashe Mariga
Harare – September is observed as a Suicidal Prevention Month. Through education, awareness, and accessible resources, health organizations in Zimbabwe are forging a path towards a brighter future, where every individual feels supported and seen.
According to the World Health Organization  "Creating Hope Through Action" is the triennial theme for World Suicide Prevention Day from 2021-2023
Organizations such as the Loud Silence, Friendship Bench, Create Zim and Moti Talk Creative, and Zimbabwe Mental Health Alliance (ZIMHIA) have come together to break the silence and raise awareness about mental health and suicide prevention.
According to WHO, Zimbabwe has a crude suicide rate of 14,1 deaths per 100,000 population and suicide is the fourth leading death among 15-29-year-olds.
''Depression, anxiety, poverty, unemployment, substance abuse, cultural and societal stigmatization are significantly increasing the risk of suicide,'' said Patson Chapepa a psychologist at KJellossons Medical Center.
''For too long, mental health has been stigmatized, leaving many individuals suffering in silence and without the necessary support. However, we have created a safe space for open conversations, destigmatizing mental illness, and providing critical resources for prevention and healing,'' he added
''On the 10th of September, we emphasized that we are dedicated to promoting mental well-being and providing support to those in need by offering free counseling sessions, mental health screenings, and community support programs"
"We have realized that people are lacking mental health support systems, said Ivy Mukombachoto, a counseling psychologist.
According to ZIMHIA, throughout September, they have organized a series of events and initiatives aimed at educating the public, reducing stigma, and offering resources for mental health support.