Sydney Kawadza
In 1996, Arnold Bikausaru was a lanky and skilful young midfield dynamo playing for the Alaska Mine soccer team in Chinhoyi, Mashonaland West province and everyone in that small mining town would bet their last dollar that he was Premier League material.
And, yes, given proper exposure, Arnold Bikausaru could have broken into any Castle Lager PSL club of that era, but today, Arnold Bikausaru is a graffiti artist in the border town of Chirundu.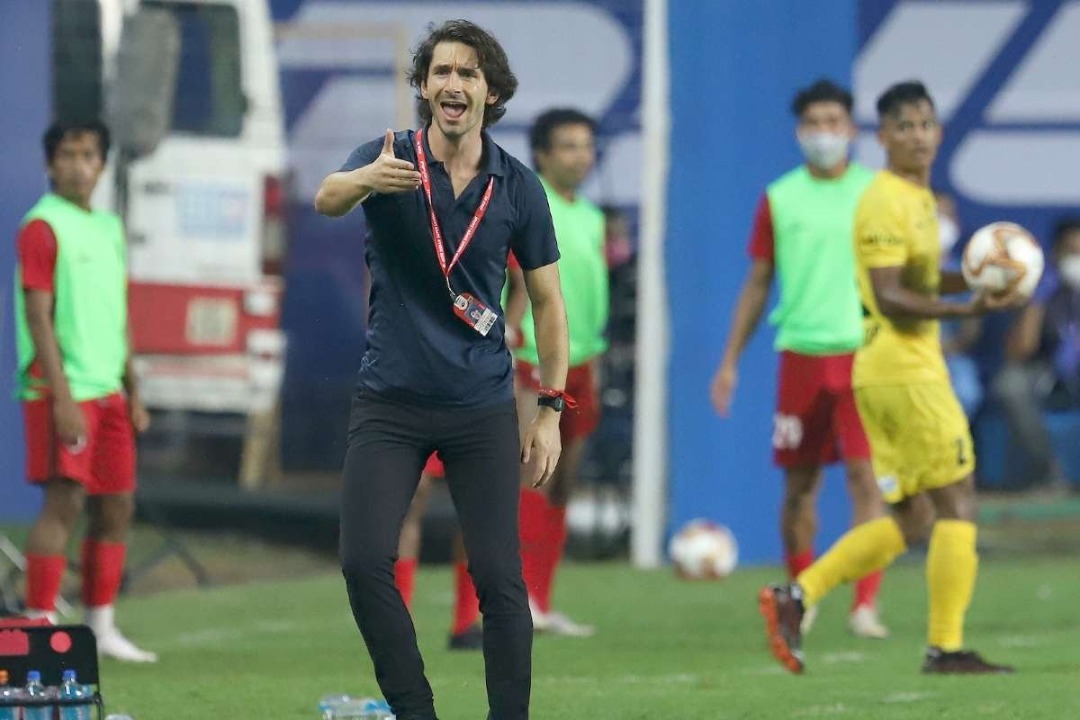 Just across the Chirundu border post, another soccer player from Alaska Mine, Tafadzwa Rusike, captains ZESCO United in the Zambian Super League after playing for Caps United and Dynamos in Zimbabwe while he also dazzled at Ajax Cape Town in the Absa Premier Soccer League in South Africa.
Tafadzwa Rusike's journey has seen him play for Zimbabwe's Warriors – the nation's national football team – playing in the recent drawn AFCON 2021 Qualifier against Algeria (2-2) at the National Sports Stadium in Harare.
But besides staying a few houses away from each other at Alaska Mine's Komboni residential area, Bikausaru and Rusike's parallels start and end there.
Rusike's uncles quickly noticed his extra ordinary skills and moved him to Harare where they convinced authorities at Caps United to take him on board and he took the opportunity and excelled beyond his imagination.
Due to lack of exposure Bikausaru struggled through the lower leagues, briefly turning out for Chinhoyi United, where his gritty but skilful midfield style wowed soccer fans but it all ended in that small town in Mashonaland West province.
Bikausaru's story is not just the story of many football players but of several other athletes as well whose talents could have mesmerised many sporting arenas had they found the necessary exposure to bloom.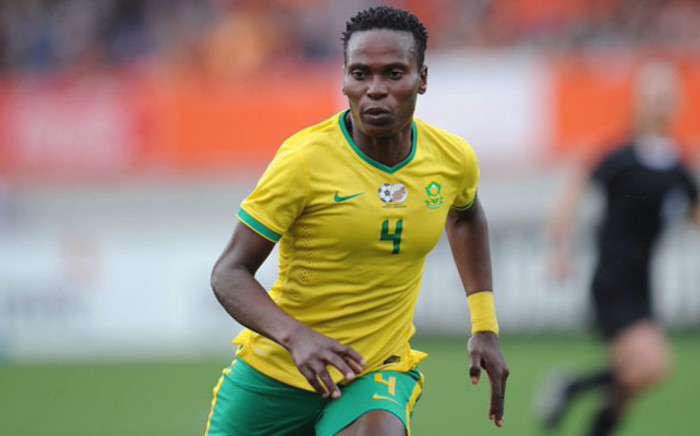 His story is what has inspired South African-based Madube Sports Group, a sport management company that has identified and nurtured athletes, coaches and managers to achieve their goals.
Madube Sports Group has decided to go beyond the South African borders to identify and nurture talent from across the African continent, with Zimbabwe a prime target in their search for talent.
In an interview from his South African base, Madube Sports Group chief operations officer Vukile Manzi said the focus towards identifying the abundant talent found in Africa was a strategy to harness it before it was lost to other interests.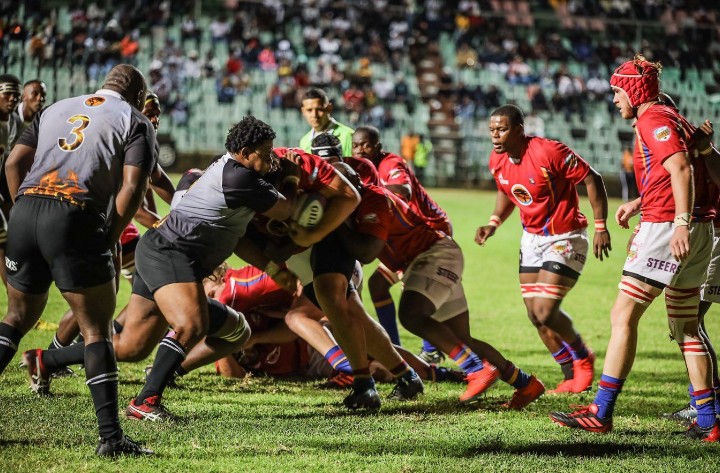 "Basically, we launch our focus in identifying the numerous talent we have in Africa and promote these athletes to join teams in Africa and abroad.
"There are so many talented young athletes across Africa who never realise their potential because they are not exposed to the opportunities that are available," he said.
A gifted player in his youth, Manzi grew up in the rural backdrop of Andwedwe Village in KwaZulu-Natal and tried professional soccer when he moved to the small town of Verulam in the same province before he prematurely set aside a promising career to start his business.
Regrettably, Manzi never gotten the opportunity to develop his talent although he believes he could have made it in big teams in Africa or abroad.
"That is why I am using my company to change that narrative."
The venture goes beyond managing athletes with the group offering their skills to negotiate contract deals and sponsorship or endorsement deals on the players' behalf.
"We want to grow the players on many facets. We have our own discipline department that ensures all our players are great role models on and off the field. For example, there are so many sports players who are living an unacceptable life like partying and wasting money on cars or useless things and when they retire they are usually broke.
"We blame the companies that are managing these athletes because they do not care about the players but the commission that is derived from these deals.
"However, at Madube Sports Group, we educate players on investments and businesses that will bring them income or profits even after they retire."
The group also schedules financial advisors to meet the athletes to educate them on the right investments to make while making sure that they are disciplined.
"When a player joins Madube Sports Group, they are not joining a company but a family that cares about their image and their success," he said.
Manzi speaks glowingly about the abundant sporting talent found in Zimbabwe with the likes of Tendai "Beast" Mtawarira (rugby), Kennedy Tsimba (rugby), Benjani (football), Peter Ndlovu (football), Knowledge Musona (football) and many others in cricket, athletics and hockey, among others having dominated the SA sports scene.
"Zimbabwe is Africa, our focus is Africa and we're not leaving any African country aside. We believe every country in Africa is blessed with talent and Zimbabwe is one of the countries blessed with talent. It's time the world sees the African talent we have in all 54 African countries," Manzi said.
"We are looking at getting as much talent as possible from across the continent. We want to grow the football standards in Africa by introducing tournaments that will be available for the world to see."
He said the group would also launch a mobile app for their sports channel which the tournaments would be broadcast while the shows are expected to expose the talent exhibited in all the countries targeted for the project.
He quickly dismissed suggestions that Madube Sports Group was trying to exploit vulnerable and desperate but talented athletes from the continent.
"We are doing this with passion. Like I explained to you this vision was driven by my experience of being a good football player but never received the right channels for exposure.
"I became disillusioned and stopped pursuing what could have been a fulfilling career in soccer and started working until I started my business so this venture will bring the solution to the problem I faced and which many youths are facing today.
"This is not a hobby to me like other companies but its life to me. Sport is life to me and having a business aligned with sports, is a divine dream that I need to become a reality."
Some of the athletes under the care of Madube Sports Group include Noko Matlou, a talented woman from rural areas of Moletjie in the Limpopo Province who has risen to become the country's best female football striker.
Matlou is the latest South Africa female footballer to break in to European leagues after signing for Spanish side Eibar while another rural boy Tebogo Sodi is receiving rave reviews in the South African football circles.
"We have so many athletes under our wing but we also manage several coaches who are also doing wonders in various sporting disciplines. I cannot mention all by name but I'm glad we are making a lot of people's dreams come true," Manzi said.
The venture is sponsored solely by Manzi's Madube Industries.
"Basically, this is not a profitable venture but through the money realised in Madube Industries we channel resources to the sports group which shall generate funds to sustain itself," Manzi said.
In an effort to get some buy-in from local organisations, Madube is seeking partnerships in their journey across the African continent, a move that could see local sporting academies benefit from their programme.
"We're always looking for partners who will assist with our travelling and logistics, the tournaments and broadcasting that our channel will be dealing with.
"We're open to partnership offers but they will find us along the way working already because if we wait for partners nothing will happen so I will rather continue with Madube Sports Group projects.
"We will, definitely, welcome partnership offers when they come so we will be grateful to expand the project and the vision because we want to cover 54 African countries scouting for fresh talent and broadcasting on our sport channel."
Are the days of talented athletes failing to realise their dreams over? Is Zimbabwe ready to produce another star coming straight from the underprivileged communities in rural areas?
The prospects of such a positive development has since been rekindled as Vukile Manzi's Madube Sports Group moves across Africa in such of raw talent that needs to be groomed for the best of the continent.