President Emmerson Mnangagwa is expected to officially open the 5th session of the Ninth Parliament on the 23rd of November 2022. This was reviewed by the clerk of Parliament Mr Kennedy Chokuda in a press state.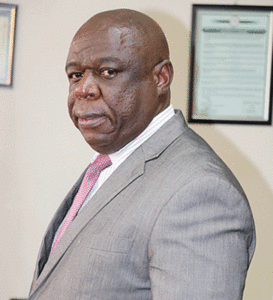 State of the Nation Address and the Official Opening of the Fifth Session of the Ninth Parliament-23rd November 2022
"Parliament of Zimbabwe would like to advise the nation, all clients and stakeholders of the State of the Nation Address and the Official Opening of the 5th Session of the Ninth Parliament by His Excellency, the President, Dr. E. D. Mnangagwa on 23rd November at the New Parliament Building in Mt Hampden, Harare. The address will commence at 12.00 midday,"
"This is a historic and momentous occasion where the last session of Parliament will be officially opened, before the next general elections," read the statement.
2. National Budget Presentation – 24th November 2022
"The Minister of Finance and Economic Development, The Hon. Prof. Mthuli Ncube will present the 2023 National Budget to the National Assembly on 24th November 2022 at the New Parliament Building. Presentation of the Budget will commence at 14.30hrs,"
"The 2 events at the New Parliament Building are strictly by invitation. Members of the public are advised that the two events will be broadcast LIVE on mainstream media, as well as on the Parliament of Zimbabwe's social media platforms. Members of the public will also be able to follow proceedings on giant screens that will be mounted in the Africa Unity Square." read the statement.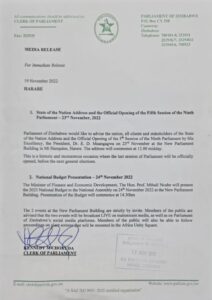 The building with six floors is intended to house both the upper and lower houses of the Zimbabwean Parliament.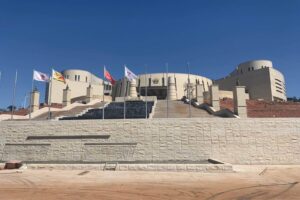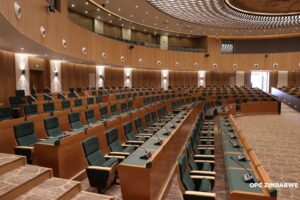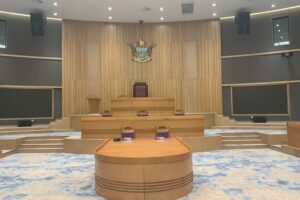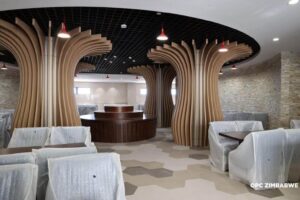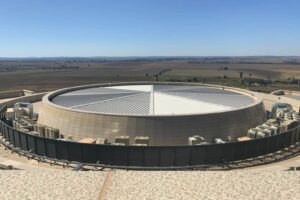 The parliamentary chambers within the high-rise can accommodate up to 650 legislators, their offices, conference rooms and meeting spaces. The engineering, procurement and construction (EPC) contract was awarded to Shanghai Construction Group, which erected the building between December 2018 and April 2022.
The building is located on a 50,000 square metres (12 acres) piece of land, in the community of Mount Hampden, in Mashonaland West Province, approximately 25 kilometres (16 mi) northwest of Harare, the capital and largest city in the country.
Zimbabwe's first parliamentary building was constructed in the late 19th century by the colonial rulers of the country.
That building had a capacity of 100 legislators. The old building was too small for the 350 legislators and estimated 248 support staff, as of July 2020. The idea of relocating parliament to this site was first conceived in 1983.