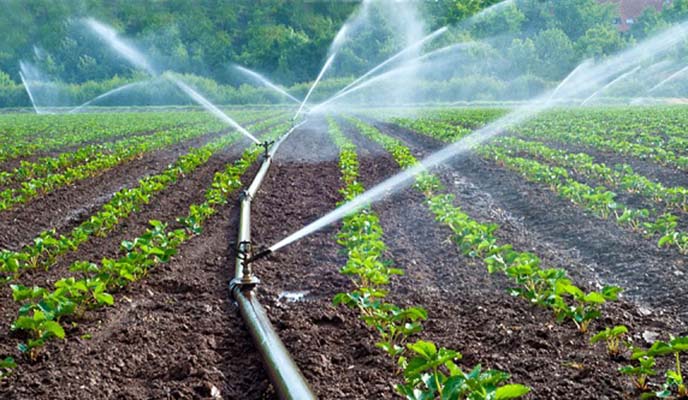 Farai Mabeza
Government has blamed foreign exchange woes for its failure to develop adequate irrigation infrastructure in the face of consecutive droughts experienced in Zimbabwe.
In the Annual Budget and Economic Review for the 2019 fiscal year, government acknowledged that the development of irrigation infrastructure and mechanisation of farming activities remained key in drought proofing the economy while also increasing agricultural production and productivity in the country.
"While the Budget channelled ZWL$20 million towards irrigation development, little progress was realised on account of foreign currency shortages to import pipes, pumps, centre pivots among other equipment," it noted.
During the same period, through support from the Japan International Cooperation Agency JICA, development of 580ha at Nyakomba irrigation scheme was largely completed benefiting farmers already utilising some of their allocated plots.
Government facilitated importation of agriculture equipment from various suppliers, to be distributed to farmers on a cost recovery basis through Pedstock Centre Pivot Facility (US$10m), Belarus Facility (US$51m) and John Deere (US$50m).
Livestock production was not spared by the harsh environment during the same year with drought compromising pastures worsened by outbreak of diseases.
This was also compounded by high costs of stock feeds and vaccines.
As a result, a significant number of livestock, especially cattle, was lost throughout the country resulting in a tumbling of the number of cattle slaughters during the year.
Consequently, formal cattle slaughters declined by 12 percent in 2019, to 235 000 compared to 266 000 slaughtered during the previous year.
Demand for beef was also subdued owing to increasing cost of living lowering aggregate demand.
"However, milk production remained on an upward trajectory with output from formal farmers increasing by five percent to 79 million litres up from 75 million litres recorded during the year 2018. This was supported by the heifer development programme," the government said.
During the 2018/19 agriculture season, tobacco planted area increased by 20 percent to about 132 000 hectares from about 110 000 hectares planted during the previous season.
The increase contributed to growth in tobacco output despite the unfavourable weather conditions.
This saw tobacco output increasing by about three percent to 259.5 million kg in 2019 compared to the previous year.
However, prices offered on the market were below US$2 per kg for the greater part of the season down from US$2.92 paid offered during the previous year.
The situation was worsened by the inaccessibility of cash at banks, discouraging farmers to grow the crop for the 2019/20 farming season.
The 2018/19 agriculture season was characterised by adverse conditions, including a severe drought, Cyclone Idai devastations, power shortages and high costs of inputs.
Taken together, these factors resulted in a subdued performance of the sector during the year 2019.