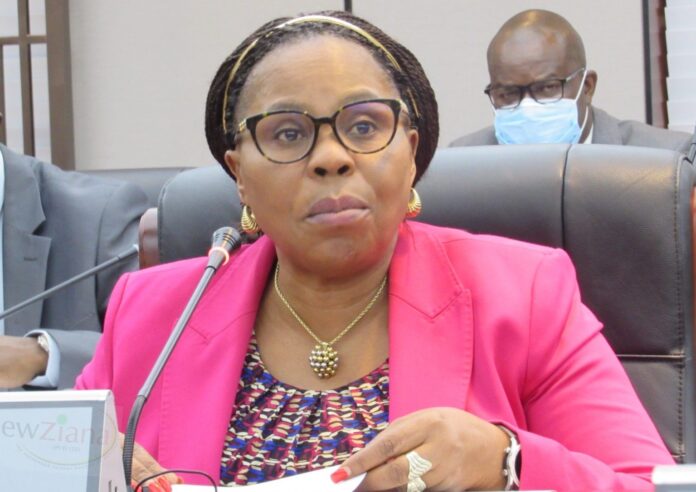 Staff Writer
Government has stuck its guns on the COVID-19 vaccine saying it would not succumb to external pressure in the procurement of the inoculants which are expected to be rolled out by end of this month.
Addressing a post-Cabinet press briefing on Tuesday, Information, Publicity and Broadcasting Services minister Monica Mutsvangwa said Zimbabwe is set to receive Chinese donated vaccines on Monday next week.
She, however, said procurement of the COVID-19 vaccines would be guided by national interest as well as science driven.
There has been calls from several quotas that government was delaying vaccinating the population while media reports also accused authorities of dragging their from getting the medicines under an African Union programme.
"Zimbabwe's vaccination programme, in particular the choice of vaccines, needs to be science-based, with adequate research and findings guiding decision-making and course of action. Zimbabwe will take decisions independently in the national interest, without undue influence," she said.
Government recently revealed that Zimbabwe has set aside US$100 million for the procurement of the COVID-19 vaccines with a target to inoculate 60 percent of the country's population to create a herd immunity.
"In terms of vaccines procurement, the Government of the People's Republic of China extended a donation of 200,000 Sinopharm COVID-19 vaccine doses. The donation and initial batch purchased are expected in Zimbabwe by 15 February 2021 and the first week of March, 2021, respectively.
"India, like China, has also offered a donation and an option to purchase commercially and modalities for this offer are still being worked out," she said. No details were made available on the offers," she said.
Mutsvangwa said government had formally applied for access to vaccines under the AU facility with Zimbabwe eligible to acquire up to three million doses under this programme.
Part of Zimbabwe's vaccine procurement plan will see private companies also importing vaccines, and being allowed to keep 50 percent of any vaccines they bring in for their employees.
Mutsvangwa also said Zimbabwe is currently grappling with the second wave of the virus while a South African variant is also suspected to be in the country. priligy remboursement
This, she said, was increasing pressure on the government to speed up the procurement of vaccines.
Zimbabwe had by Tuesday recorded 34,781 confirmed cases of COVID-19, which has so far claimed 1,353 people.