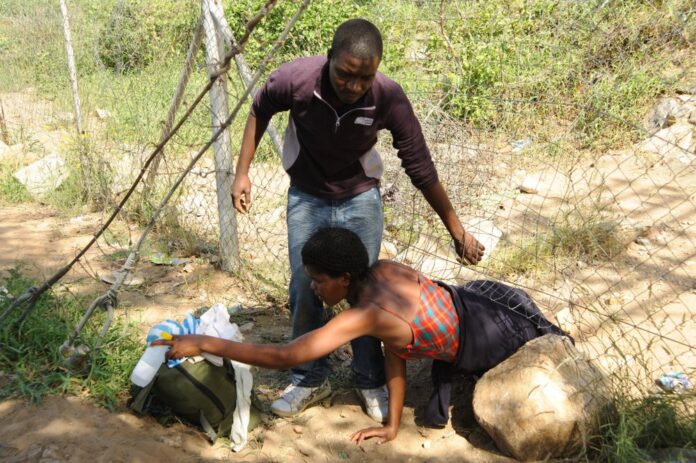 Chris Mahove
The Government of Zimbabwe is intensifying implementation of migration policies for sustainable development, in line with the Global Compact on Safe Orderly and Regular Migration, Permanent Secretary in the Ministry of Home Affairs and Cultural Heritage Aaron Nhepera has said.
Nhepera was speaking at a workshop hosted by the International Organisation on Migration to finalize the development of the National Migration Policy.
He said the National Migration Policy presented government with a chance to harness the opportunities presented by a growing diaspora in the social and economic development of the country.
The Zimbabwean diaspora community has recently become one of the major contributors of foreign currency earnings in the country, with diaspora remittances reaching $1 billion last year, the largest contribution to the country's economy.
The Migration Policy, therefore, once operationalized, will likely see a further increase in remittances as many Zimbabweans outside would be able to secure documentations which allows them to access formal financial channels. شراء بطاقة كاش يو
It would mean more decent jobs for Zimbabwean diasporans, which will translate to better remuneration and increased capacity to remit some of their earning back home to fend for their families. الكازينو
The workshop, held in the resort town of Victoria Falls last week, was hosted with the support of the International Organization for Migration's Africa Regional Migration Program (ARMP) and was. Funded by the U.S. Department of State Bureau of Population, Refugees and Migration (PRM). موقع مراهنات كرة القدم مجانًا
It provides the necessary technical support to government to improve migration management at policy level and fosters intra and inter-coordination with relevant stakeholders in the country, within the SADC region and on the African continent.
Stakeholders at the workshop critically evaluated the draft policy and made revisions before the it was endorsed by the Inter-Ministerial Committee on Migration (IMCM).
Nhepera congratulated the IMCM for finalizing the draft policy, saying  its development was a key government priority necessitated by the need to enhance migration and border management systems and to complement the Immigration Act and Regulations.
"The endorsed draft policy was handed over to the Permanent Secretary to initiate the process towards Cabinet approval," said Fadzai Nyamande Pangeti, IOM Spokesperson.
IOM Zimbabwe Chief of Mission, Mario Lito Malanca said once finalized, the National Migration policy would address the drivers of migration, facilitate safe, orderly, and regular migration and safeguard, and respect the human rights of all migrants, whatever their status, whether regular or irregular.
The policy was launched by President Emerson Mnangagwa in July this year but stakeholders noted the need for a review of the policy so that it could be aligned with the government's development policy frameworks.
Zimbabwe is a destination, transit and sending country for labour migrants mostly from Neighbouring South Africa  and its migration is characterised by brain drain, lack of mechanisms for social protection of migrant workers and lack of up-to-date statistics on labour migration.