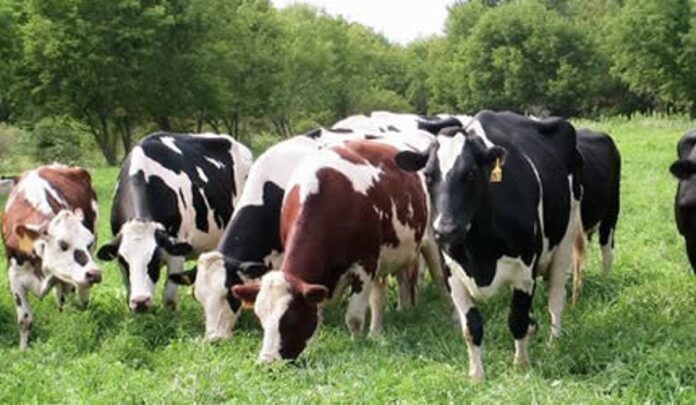 HARARE – The country's raw milk production rose to its highest in recent times in August supported by improved milk supply development programmes and favourable weather and ensured that the sector maintains monthly gains for the fourth consecutive month.
According to latest figures from the Dairy Services Department in the Ministry of Agriculture, milk production rose 10.52% to a record high 7.9 million litres from 6.42 million litres the previous year. This brings the total milk production in the eight months to 50.62 million litres, a slight increase from the 50.51 million litres recorded in the last year same period.
Milk intake by processors was up 1% to 46.09 million litres from 45.72 million litres in the same period in 2020 but retailed milk by producers was down 6% to 4.52 million litres from 4.79 million litres last year .
Download excel figures below:
Milk production Figures Jan-August 2021
Challenges facing the dairy industry are now all too familiar. Firstly, the country has a genetically poor and depleted national dairy herd.  Secondly, there isn't a conducive environment to have a sufficient supply of inputs to sustain a competitive advantage. The other challenges include lack of funding, high feed costs aggravated by recurrent droughts, inadequate farming practices and skills of the farmer, poor policies and coordination among all stakeholders, and insufficient extension services. The industry is aiming to double production by 2023.
Industry experts are now working on ways to boost the yield growth to near global averages of 0.7% although this will not happen immediately, or by 2023. The drivers of yield growth will include the optimisation of milk production systems, improved animal health, improved efficiencies in feeding, as well as better genetics. The best producing milk countries in the world use a pasture based production system where feeding is focused on high yields from specialised dairy herds. But as has been stated before on this service, the country has only four such farms. The current dairy herd stands at 39 000 with 19 000 milking cows and is expected to grow significantly by 2025 in line with the implementation of government's Livestock Growth Plan. The national target for milking cows to meet and exceed requirements is 32 000.Average production per cow per day currently stands at 13 litres. The smallholder dairy sector still contributes about 4% of national milk production.
Total dairy consumption in Zimbabwe is expected to continue to grow faster than production with annual demand currently standing at 130 million litres. Milk consumption per capita remains low at below 10 litres from highs of 30 litres pre-2000.