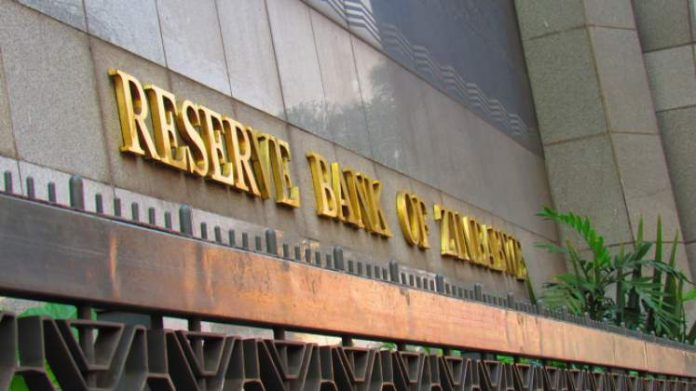 Tadiwa Musiyiwa
HARARE – The Reserve Bank of Zimbabwe (RBZ) has issued a directive for deducted mining royalties to be collected solely by the Zimbabwe Revenue Authority (ZIMRA) to restrain bureaucracy.
In a statement, RBZ Director Farai Masendu said payments of royalty fees and commissions on mineral receipts previously paid through the Minerals Marketing Corporation of Zimbabwe (MMCZ) will now be collected by ZIMRA.
These payments on export proceeds are payable in foreign currency and of these deductions are to be remitted to ZIMRA using the respective Business Partner Number and Contract Number of the mining company or person who has received export proceeds.
RBZ said Authorised dealers are advised to deduct mining royalties from payment received in relation to exports from the mining companies. Zimbabwe charges royalties of between 1% and 10% across its different mineral classes.
The deducted amounts should be remitted to ZIMRA by the dealer who will be required to prepare a schedule of payments made and submit to ZIMRA not later than the 10th of the month following the month in which proceeds from which the royalties were deducted are received.
"This schedule shall be used for reconciliation purposes and must be submitted to an email address which shall be provided in due course" said Masendu.
Mining companies or persons shall be required to complete their returns separately and submit to ZIMRA, before the 10th day of the month following the month in which the proceeds from which royalties were deducted are received.
In addition, a commission of 0. العاب سباق كلاب 875 deductible from mineral exports shall also be deducted and transferred to the Zimra export commissions account.
The central bank said, the decision follows numerous requests from mining exporters on the need to continuously improve the ease of doing business arising from complications around payment of fees and commissions to the Minerals Marketing Corporation of Zimbabwe (MMCZ) in May 2021. بي اوت مباشر
The decision will help mineral exporters avoid problems related to economic sanctions imposed on the country and help the country achieve the 2023 goal of attaining a US$12 billion mining industry to sustain high and shared growth during the 2021 fiscal year.
MMCZ has been under United States of America Office of Foreign Assets Control (OFAC) sanctions that allow the organisation to deduct funds from its clients since 2008. This has resulted in royalties being deducted from MMCZ further affecting miners. كازينو أون نت
Royalties are levied in terms of section 244 of the Mines and Minerals Act, while the royalty rates are fixed through the Finance Act. The Mines and Minerals Act provides for a full rebate of royalty in respect of all minerals or mineral-bearing products used in the country.