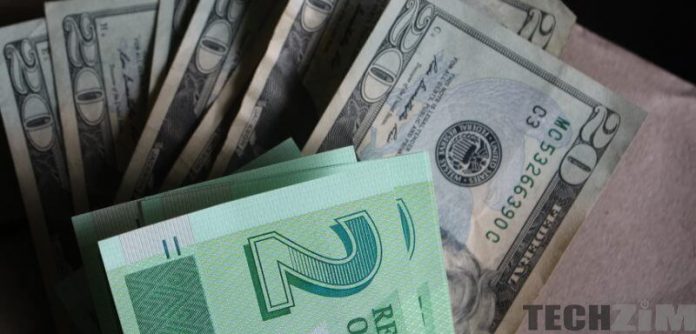 HARARE – The latest foreign currency auction managed to see the highest allotment ever and increased bids particularly from the SMEs auction. The Zimbabwe dollar depreciated 0.203% to 85.2455 from last week's 85.0724 while the parallel market selling rates were range bound between 128 and 135.
A total of 918 bids were accepted from both the SME and Main Auction. More bids were accepted from the SME Auction at 521 worth US$7.93 million. The main auction received an allotment of US$38.98 million bringing the total allotment to US$46.91 million. The amount allotted increased by 34.72% from last week's US$34.82 million. Consumables received an allotment of $2.05 million on the SME auction. Raw materials received an allotment of US$16.33 million. Going forward, the development of a relatively more liquid and deeper auction system would be key as well as widened access to it, in order to reduce reliance on the parallel market rate.
At the auction, the difference between the lowest bid received and the AWR increased from 3.75% to 3.96%. The difference between the lowest and the highest bid received remained at 9.76%. The difference between the highest bid received and the AWR reduced to 5.58% from 5.79%.
The difference between the AWR and the 135-average parallel market rate decreased from last week's 58.69% to 58.37%. The gap between the 110-cash buying rate narrowed to 29.04% from 29.30%. The gap between the AWR and the 120-cash decreased from 41.06% to 40.77%. The gap between the AWR and the 125-trading reduced to 46.93% from 46.64%.
Meanwhile, most businesses continue to trade between 120 and130 despite the threat of penalties set out in Statutory Instrument 127 of 2021. The newspaper rate has moved up to 150 following price increases from AMH and ANZ, the two privately owned dailies.
Elsewhere, the South African Rand has shown resilience thus far in the new week even with the Dollar in demand ahead of an important Federal Reserve policy decision, which has put a lid on USD/ZAR and helped to send GBP/ZAR sliding lower.
South Africa's Rand resisted an advancing Dollar on Tuesday, leading USD/ZAR to rise by only around 0.18% even as many of the major developed world economy currencies saw greater losses. This made the Rand a comparative outperformer early in the new week in a furtherance of the recent multi-month trend, with the South African unit edging higher against even the Canadian Dollar and Norwegian Krone.