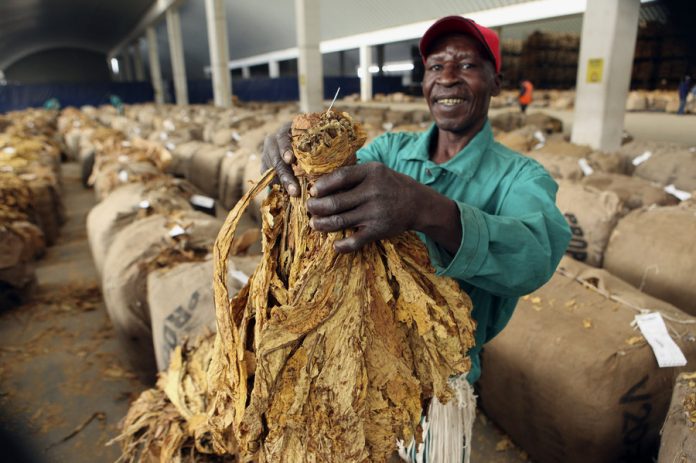 Farai Mabeza
HARARE – Zimbabwe expects that 30 percent of all tobacco sales will be done outside Harare after Government gazetted a statutory instrument authorising the setting up of decentralised tobacco auction sites in the wake of the COVID-19 pandemic, the Tobacco Industry Marketing Board has said.
TIMB chief executive officer, Andrew Matibiri told The Anchor that this year's sales would see six tobacco merchant companies operating outside Harare, up from four that were there last year.
"In 2019, 12 percent of tobacco sales were done outside Harare and this year we are hoping that this will increase to at least 30 percent due to increased companies," Matibiri said.
The six companies are going to be operating in Marondera, Rusape, Mvurwi, Chinhoyi and Karoi.
The government gazetted the statutory instrument to decongest the main floors in Harare to allow auction floors to observe the requisite social distancing measures ordered under the national lockdown.
Statutory Instrument 94 of 2020 Public Health (COVID-19 Prevention, Containment and Treatment) (National Lockdown) (Amendment) Order, 2020 (No. ivermectin dose sheep 4). It gives the Minister responsible for Agriculture the authority to designate any site in Zimbabwe as a designated tobacco auction floor.
Matibiri said the industry is hoping for total sales of around 220 million kilogrammes down from 258 million kilogrammes recorded last year. The expected drop is due to spells of dry weather and drought experienced in many parts of the country. generique viagra en ligne The season had 108 886 registered growers under 17 contractors.
Matibiri said that all the auction floors would be operating under strict social distancing guidelines in order to help prevent the spread of COVID-19. what parasites does ivermectin treat in camels
All growers with less than 100 bales per sale are not allowed to attend the sales and shall nominate a TIMB registered grower representative.
Flea market operators and vendors who usually set up shop around the perimeters of auction and contract sales floors will not be allowed.
"Any auction floors that do not observe the guidelines will be shut down," Matibiri said.
Tobacco contractors operating the decentralised sales points have been advised to encourage farmers to make use of these facilities to minimise the numbers of farmers coming to Harare.
The 2020 tobacco-marketing season, which should have started on April 22, opens tomorrow (April 29), after being delayed as stakeholders led by the Ministry of Agriculture, Irrigation and Mechanisation, explored the safest ways to proceed with sales. what dose of ivermectin for cats