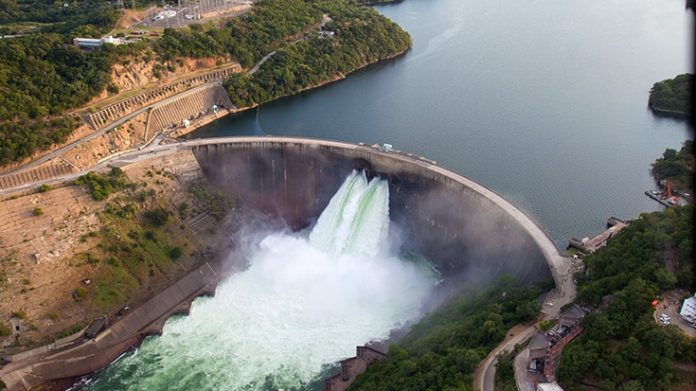 Nhau Mangirazi in Kariba
Stakeholders in tourism have applauded government for relaxing COVID-19 lockdown measures and regulations saying the move would revive the sector reeling from the effects of the pandemic.
President Mnangagwa on Tuesday announced the eased Level 2 National Lockdown including allowing inter-city travel while hotels and lodges would operate their bars at extended times.
Under the latest regulations, bars and restaurants at hotel and lodges premises would open between 8am and close at 8pm.
Business hours have also been extended while the overnight curfew starts at 10pm and end in the morning at 5:30am.
In an interview, Kariba Business Indaba administrator Cephas Shonhiwa welcomed the relaxed regulations.
"The relaxation of lockdown restrictions is a welcome development to the tourism sector. It means a lot to the tourism industry as the intercity movement will help tourists to visit Kariba anytime soon. We expect a rise of both domestic and international tourists' arrivals," he said.
Shonhiwa, however, expressed caution saying the industry might face challenges associated with the general lockdown.
Zimbabwe has been under lockdown since March last year with government providing fortnight reviews based on the number of confirmed COVID-19 cases and related deaths.
"Our appeal to the government is to open up the borders especially the Kariba border given the fact that the vaccination uptake has been impressing of late," he said.
Uptake of vaccines in Kariba was recently reported to be close to 90 percent with the resort town expected to reach herd immunity expeditiously.
Kariba Kapenta Association vice chairperson Mutumwa Mabhena said opening up Zimbabwe was the panacea to the tourism sector in Zimbabwe.
He said the industry in Kariba was geared to receive an influx of tourists.
"We are ready for the visitors here in Kariba. We offer a variety of activities that cater for all our clients. I want to also encourage Zimbabwe to come to Kariba and enjoy our services," he said.
''We are likely to see a surge of people coming through to Kariba as a tourism resort town. Of late people are not used to this system of getting confided into one area and culturally we need to relax and the time has come," said Mabhena.
"We are looking forward to host visitors in Kariba especially during the Tiger Fishing Tournament which draws a lot of participants and spectators from Zimbabwe and other countries."
He also urged people to remain cautious as the virus still posed a threat to humanity.
"We must not be caught napping because the lockdown system had now put people into that relaxing mode. We, however, hope that the COVID-19 infections and cases will remain reduced so that by the time we get to the Festive Season business will not be disrupted again," Mabhena said.
However, Kariba resident Christina Rukamba expressed doubt that the resort town will quickly bounce from the effects of the pandemic.
"Some companies were forced to lay laid off workers due to revenue challenges since the outbreak of the virus. It could take time for the country's economy to recover, let alone the tourism sector.
"We, however, hope for the best. We look forward to seeing every sector playing its role to keep our town viable," she said.
Kariba and Hurungwe Districts, the areas close to Zambia were placed under a hard lockdown with strict measures after the coronavirus 3rd Wave swept through Zimbabwe since June this year.
Government has, however, stepped up efforts to protect citizens against the virus with a rigorous vaccination campaign that has seen approximately 4.5 million people get vaccinated.
According to government, 2 750 681 people have received their first dose of the COVID-19 vaccine while a further 1 728 797 have received both doses.
Zimbabwe is targeting to inoculate 10 million people to make up the herd immunity.
The country has also recorded 4 503 deaths related to the pandemic while 125 996 people have contracted the virus.