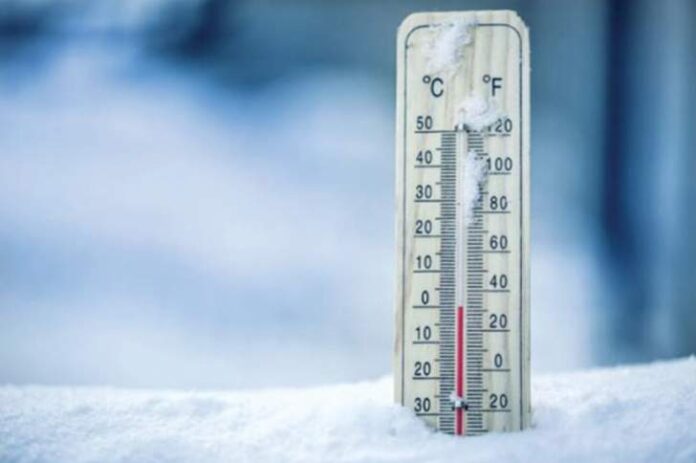 Talkmore Gandiwa
Zimbabwe is headed for another chilly weekend with the Met Department saying cold and dry south-westerly airflow is expected in the country through the southern province of Matebeleland.
According to the Meteorological Service Department the airflow will result in decreased temperatures that will fall short with seven to eight degrees from the country's average temperature.
The Met Department, in a statement Thursday, said a relatively cool southerly airflow will influence the weather across Zimbabwe.
The airflow is expected to enter Zimbabwe through the southern provinces of Matebeleland and Masvingo on Friday 23 June, 2021
"It is expected to decrease the day-time temperatures of most areas in the two provinces between 18 and 20 degrees," the department said.
It said temperature will drop further than it has been recently with some areas having cloudy conditions.
However, no record-breaking low temperatures are expected, the department said. كم عمر داني الفيش
"On 24 July, the winds should become south-easterly and relatively moist. بطوله يورو 2023 This should result in cloudy, drizzly and cold conditions over the Manicaland, Masvingo and Matebeleland South provinces," the department said. بوكر
The low temperatures are expected to spread further north by Sunday covering the southern parts of Mashonaland East, southern parts of Midlands, Bulawayo and Harare Metropolitan provinces.
It is also forecasted the temperatures would become warmer and less cloudy by Monday afternoon.
The department further advised Zimbabwean to keep warm during this period.
"Ensure that vulnerable members of society are adequately dressed and must stay indoors wherever possible."
The department has also discouraged the use of braziers in non-ventilated areas.
"The use of brazier or open fire, to keep warm, should be done in a well-ventilated room to prevent carbon monoxide poisoning," it said.
The department added that the elderly and the sick must take proper caution during these days.
"Consult local certified health practitioners for better advice on respiratory related illnesses that include dry cough, colds and flu or asthma," it said.
Farmers in areas that susceptible to frost attacks were also advised to visit local Agritex offices to take further action in protecting their crops from being affected by the low temperatures
"Employ frost mitigation measures that suit a particular crop and area, seek advice from AGRITEX local offices for better information," the department said.
Similar temperatures recently with ground frost affecting horticulture activities.
The climate in Zimbabwe is typically tropical moderated by altitude.
The terrain is mostly high plateau with higher central plateau (high veld) and mountains in east.
In Harare, the daily average maximum temperature is 27°C with the average minimum 17°C, while in June the average maximum is 22°C with a minimum of 9°C.