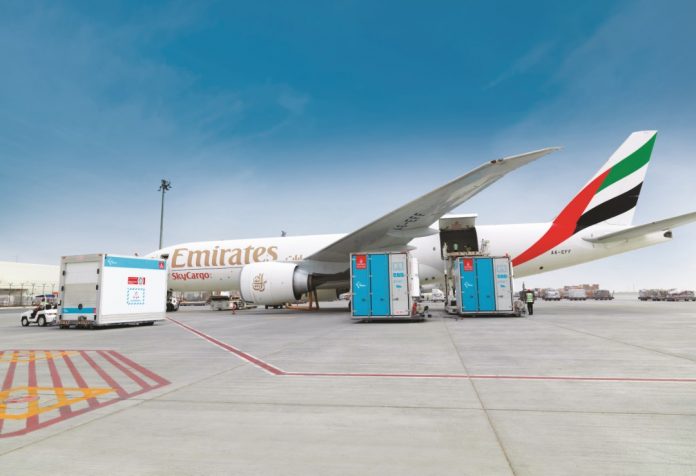 Nasser Bahlooq
Harare – While isolation and social distance have become the buzzwords of the last year, the situation we find ourselves in has also emphasized the importance of connections and our global supply chains more than ever.
And while passenger movements remain constrained, particularly in markets such as Zimbabwe, the international movement of goods remains a vital lifeline.
During the initial months of the pandemic, there was a huge surge in the demand for air cargo capacity for the transportation of PPE such as facemasks and gloves in addition to medical equipment such as ventilators as well as other pharmaceutical supplies.
More recently, other commodities for industries and manufacturing opened up as manufacturing activity returned. priligy pas cher We also saw increased volumes of e-commerce shipments as more people shopped online.
Through its cargo flights to more than 135 destinations across six continents, Emirates SkyCargo continues to play an important role globally in the transportation of pharmaceuticals, medical equipment, PPE, food and other essential goods as well as maintaining continuity of supply chains for international trade.
Emirates' cargo-diversified revenue streams beyond traditional passenger-related income have enabled the airline to avoid the worst of the pandemic's economic impact.
For the year to March 31, 2021, Emirates SkyCargo transported 1.9 million tonnes of cargo across our global network.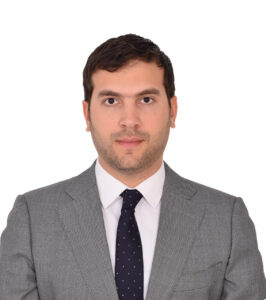 As one of the world's largest airlines, serving our customers and the communities where we live and work is part of our DNA. Offering strong supply chain solutions during the COVID-19 pandemic through Emirates SkyCargo has given us an opportunity to provide the support our customers tell us they need during this unprecedented business environment.
Supporting local businesses and industries
With COVID-related border closures rendering many flights challenging, Emirates SkyCargo has maintained critical transport links for people and for goods – including essential medical supplies. We continue to ship cargo into and out of Zimbabwe.
Zimbabwe's economy still needs to function; mines still need to operate and farmers still need to export their fresh produce. Jobs and foreign exchange earnings are at stake.
It's a commitment that we take very seriously as we export fresh fruit and vegetables and bring in mining equipment and components, as well as all the other exports and imports that keep our economy ticking.
Shipment of COVID-19 vaccines and medical supplies
Since the COVID-19 crisis began, Emirates SkyCargo has also been a vital partner in delivering much-needed medicines, medical equipment (including spare parts and repair components), and in keeping global supply chains functioning for the most time-sensitive materials.
This has been done through dedicated cargo freighter operations, use of cargo capacity in passenger aircraft, and relief flights to affected areas.
Importance of quality
Emirates and Emirates SkyCargo place the highest level of emphasis on safety and high quality standards in service delivery.
This is a key differentiating factor for our customers in addition to our other value propositions such as having a modern all wide-body aircraft fleet, an extensive global network covering six continents as well as state of the art infrastructure in Dubai.
We have one of the highest levels of "Delivered as Promised" for cargo in the industry.
Our commitment to quality is also a result of the fact that the cargo that we transport in our aircraft often have a direct impact on the lives of people across the globe.
For example, we transport temperature-sensitive pharmaceuticals on our aircraft every day. Without strict adherence to quality standards and compliance to EU GDP norms, there is a risk that the quality of the medicine can be compromised which can directly affect the wellbeing of the person waiting to receive it.
Size of transportation
Currently, Emirates SkyCargo flies to 136 destinations around the world and transports cargo through about 2000 flights weekly – this is a mix of cargo transported on passenger flights, cargo only flights on passenger aircraft and full freighter flights.
Embracing digitisation
Although the COVID-19 crisis has brought a spotlight on air cargo despite the global lockdown, the global pandemic has also highlighted the urgent need for us to accelerate our digital and sustainable transformation, to develop collaborative business models with various stakeholders.
We have seen a hastened global transition to e-commerce in a way that is designed to benefit customers, businesses and industries as a whole.
Emirates SkyCargo has positioned itself as a market leader, and took advantage of this market shift; as e-commerce volumes accelerated during the pandemic, freight movement through our Dubai hub was also boosted.
COVID-19 vaccines hub
Emirates SkyCargo has vast expertise in transporting temperature sensitive pharmaceuticals and vaccines across our network.
Recognizing the scale of the response that would be required to coordinate the logistics of global COVID-19 vaccine distribution, our facilities at Dubai Airport are already supporting cold chain storage and distribution of the vaccine at our GDP certified SkyPharma facility.
This is one of the world's largest dedicated airside hubs for storing and distributing COVID-19 vaccines.
The Dubai hub's advantageous location allows us to fly in vaccines from manufacturing sites globally, store and prepare shipments for regional and global distribution.
Our dedicated COVID-19 vaccine hub has over 4,000 square metres of temperature controlled GDP certified dedicated pharma storage area allowing for large scale storage and distribution of the potential COVID-19 vaccines.
Overall, it is estimated that the facility can hold around 10 million vials of vaccine at a 2-8 degrees Celsius temperature range at any one point of time.
Our state-of-the-art infrastructure at Dubai is also complemented by one of the world's largest fleet of Cool Dollys helping protect temperature sensitive cargo during transit between the aircraft and cargo terminal.
Nasser Bahlooq is Country Manager for Emirates in Zimbabwe.