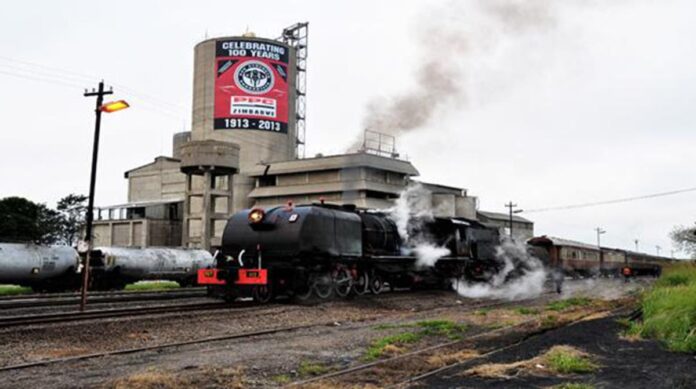 HARARE –  PPC Limited is expecting total group sales volume growth of between 4% and 8% year-on-year (YoY) to March 2022 largely sustained by its Zimbabwe and Rwanda operations where there have been significant infrastructure projects and increased retail demand.
Relative to March 2020-which is pre-COVID-19, growth this year will be 11%-15 ahead which should translate into increased profits for the group.
Last year, the group reported a 3% YoY increase in revenue for the year ended 31 March 2021, rising to ZAR8938 million (US$626.07m) from ZAR8671 million.
However, according to the South African headquartered group, South Africa and Botswana cement experienced low single digit growth in cement sales as volumes normalized from a high base. how to use ivermectin on goats
In its operation update for FY22, the group said PPC Zimbabwe traded ahead of expectations with volumes expected to increase by 21%-25% year-on-year, benefiting from retail demand, increased sales to concrete product manufacturers, and support from Government-funded projects.
PPC Zimbabwe enjoys around 50% market share in the country and stands to benefit from the housing boom and infrastructural projects taking place in Zimbabwe.
In Rwanda, CIMERWA expects cement sales volumes to increase by 18%-20% year-on-year due to cement demand for critical infrastructure and housing projects to realize an urbanization target of 34% by 2024.
Meanwhile in South Africa and Botswana sales volume growth is expected to be flat to marginal at 0%-3% year-on-year for the twelve months ending 31 March 2022 although it will be  5%-9% above 31 March 2020 pre-COVID-19.
The prior comparable period (March 2021) benefited from strong retail demand due to increased expenditure on home improvements.
The group also added that in South Africa, it is yet to experience a meaningful uplift in cement sales from the government's designation related to the use of locally produced cement on government projects due to lack of major public projects currently.
Sales have also been strained by increased cement imports into South Africa from Vietnam of 11% which is crowding out local production.
South Africa gross debt declined to R1. durvant ivermectin paste and slaughter 2 billion at 28 February 2022 (30 September 2021: R1. is ivermectin safe for chickens 7 billion) due to a continued focus on cash generation and the proceeds from the sale of PPC Lime, and the Botswana aggregates business.
PPC shares remain suspended from trading on the Zimbabwe Stock Exchange due to their fungibility which was alleged to be used as a vehicle for externalization of investments.