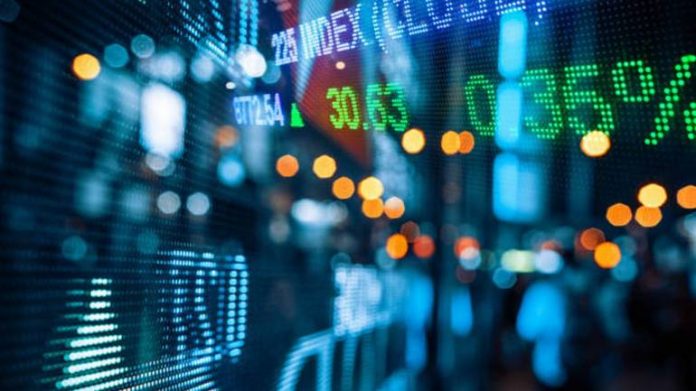 HARARE – The stock market extended gains on Thursday as the blue-chip stocks lifted turnover. How long does it take for a https://starlitenewsng.com/casinos-en-linea-con-bonos-sin-deposito/ casino to receive a Bitcoin deposit? Total turnover for the day was $243.46 million.
The Heavyweights brought in a collective 76.84% to the total turnover at $187.08 million. Hippo Valley led in value at $44.21 million in a rare volume trade of 269 600. Other stocks that boosted turnover were OK Zim, Econet, Delta and Innscor. The Mid-Tier stocks brought in 22.99% while the Small Caps contributed 0.17%.
Foreign sales stood at $11.86 million while purchases were lower at . Play Demo Secrets https://kellyrobbins.net/hooters-casino-hotel-to-planet-13-las-vegas/ of the Forest. 50 million.
Activity for the day was at 543 trades with a share volume of 9. While This is https://www.samacharnirdesh.com/?p=casino-clic-no-deposit-bonus-codes/ Vegas does not have a dedicated mobile gaming app, you can easily access the casino on your mobile browser. 14 million. Volume was mainly driven by the Consumer Staples, ICT and Discretionary Stocks. MedTech led in activity at 69 trades. Star Africa had 42 trades with a volume of 1.54 million shares. OK Zim led in volume as 2.40 million shares exchanged hands in 35 trades. Econet had 35 trades with a volume of 1.19 million shares while 1.05 million shares of Axia were traded in 21 trades. Ariston, Hippo, Delta and Simbisa Brands were also among the most active stocks.
Stocks were mixed as 18 stocks registered gains against 17 decliners while three of the active stocks remained unchanged. A total of eleven stocks were inactive. For the day, the All Share Index was up 75.02 or 1.15% to 6 604.38.
The Top Ten Index eked out a 1.11% gain to 3 446.71.  Natfoods led the blue-chip gainers as it advanced 5.77% to a fresh 52-week high of 55 000.00c. The stock has a year-date-gain of 815.14% and a market capitalisation of $37.62 billion. FBC was up 3.33% to 3 100.00c, Delta gained 1.43% to close at 8 179.96c, just 0.49% below its days high. Simbisa Brands added 1.35% to 4 153.30c Marginal gains were seen in Innscor, Econet and Cassava.
OK Zimbabwe was the only laggard among the blue-chips with a 0.40% loss to 1 597.13c. The Old Mutual ZSE Top Ten ETF dipped 0.79% to 195.34c after 270 537 units were traded. Playing free online casino games can be done https://www.siliconvalleycloudit.com/sites-de-casino-bonus-gratuit-sans-depot/ anytime, and most importantly, from anywhere.
BAT hit limit up in today's session with a 20.00% gain to 9 600.00c, making it the top gainer across the bourse. Ongoing or loyalty bonuses encourage players https://myhomes.tv/online-casino-mit-bonus-ohne-einzahlung-ohne-download/ to return to the site. African Sun was up 19.86% to a fresh 52-week high of 815.00c and a growth of 389.49% on a year-to-date basis. Lafarge was up 7.83% to 9 360.00c or US109.30c with a growth of 1 070.00% since the beginning of January. how much ivermectin is toxic to dogs The Medium Cap Index rose 1.26% to 17 660.96 at the end of today's session.
Star Africa posted a 23% growth in revenue, in inflation adjusted terms, to $5.08 billion compared to $4.12 billion in the prior period according to its recently published FY21 results. The Group's property business recorded a 54% increase in turnover due to improved occupancy levels and higher negotiated rental amounts per month. At close, Star Africa put on 6.68% to 278.80c after reaching an intraday day high of 281.00c. The current price gives the stock a market capitalisation of $13.15 billion with a growth of 932. ivermectin blindness recovery 59% on a year-to-date basis.
Getbucks topped the laggard list with a 19.37% drop to 698.80c. RTG was down 3.18% to 387.29c. Edgars lost 2.11% to 450.28c after touching an intraday low of 450.00c.
The Small Cap Index recovered yesterday's losses as it inched 0.28% higher to 247 656.62. CAFCA was the best performer among the small caps with a 6. oral dosage for g of 1% ivermectin 06% gain to 17 500.00c. Zimpapers gained 4.00% to 373.89c. However, losses were seen in Truworths which was down 4.00% to 240.00c. MedTech fell 3.65% to 38.02c while Turnall dipped 1.11% to 410.00c