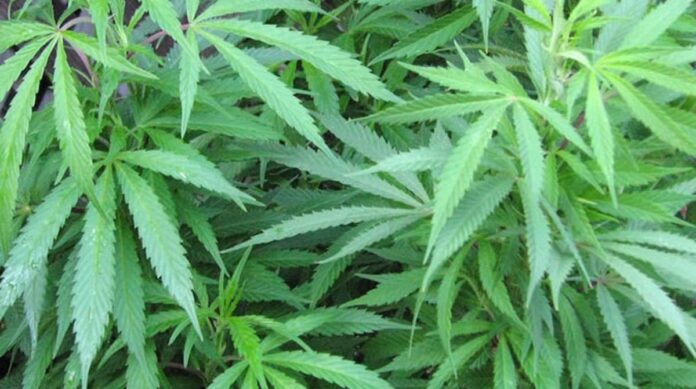 Staff Writer
Zambian anti-drug enforcement agents have arrested a Zimbabwean truck driver for trafficking in more than a tonne of cannabis.
Another Zimbabwean, believed to be the truck owner was also arrested for attempting to bribe a Drug Enforcement Commission officer.
In a statement, DEC spokesperson Theresa Katongo said 25-year-old Justin Chapinduka, a truck driver from Harare was arrested trafficking into Zambia 78 bags of dry loose cannabis. ivermectin cream online preiswert quanox
The drugs weighing 1.6 tonnes were concealed in black plastics found in an improvised compartment of the truck Chapinduka was driving.
"The truck driver abandoned his truck when he was intercepted at the Zambia National Service (ZNS) checkpoint in Luangwa on 29th of November, 2020 and a man hunt was launched for his arrest.
"On 2nd December, 2020, the owner of the truck, Mike Mpinga, 34, a Zimbabwean businessman together with his truck driver who was on the run, were apprehended at Levy Mall in Lusaka, where the Zimbabwean businessman attempted to bribe a DEC officer with K30, 000 for the release of his truck," she said.
Katongo said the case involving the truck owner had since been handed over to the Anti-Corruption Commission for further investigations and possible prosecution.
The truck driver has been charged with trafficking in 1.6 tonnes of cannabis.
"All suspects are in police custody and will appear in court soon," she said. can you use ivermectin on sheep
According to the Law Hub Zimbabwe, cannabis, also known as mbanje or marijuana, is the most commonly used drug in the country because it is locally grown. ivermectine dosage
"Other drugs such as heroin, glue and cough mixtures such as Broncleer (bronco) are also high ranking amongst commonly abused drugs. which dpgs should not receive ivermectin
"Mandrax, cocaine, hashish, crystal Methamphetamine (also known as tik) and ecstasy are also increasingly becoming easily accessible."
The Hub also states that there are several underground syndicates of drug barons operating in major cities such as Harare and Bulawayo.
Strategic border towns such as Beitbridge and Mutare, it says, give the drug barons access to neighbouring countries.
"In the drug trafficking industry local Zimbabweans constitute an estimated mere one percent of the traffickers."
The CIA in its World Fact Book alleges that senior government officials are involved in drug trafficking.
"Most of the traffickers cover their illegal trade in the shadow of legitimate businesses such as commercial and public transport sectors and beef transportation. ivermectin dose for humans to treat pinworms Haulage trucks (magonyet) are used to carry these drugs."
Human trafficking syndicates also use human beings as mules for drug trafficking, targeting vulnerable children and women.