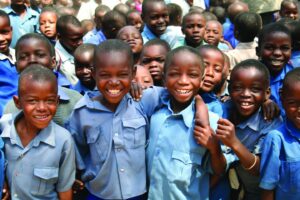 The government paid fees for 1,5 million children from the Basic Education Assistant Module (Beam).
This was revealed in a report by the Ministry of Public Service, Labour and Social Welfare on the  2022 progress report the elimination of child labour in Zimbabwe.
" The Programme seeks to ensure that children's education is not interrupted. It is also a preventive measure for child labour as it ensures that vulnerable children do not drop out of school, which sometimes leads them to be subjected to harmful labour practices. In 2022 the programme supported 1.5 million children with school fees, uniforms and stationery for children," reads the report.
Beam is a national programme that is being implemented in all 61 districts in Zimbabwe, and is operational in both urban and rural areas. Its primary focus is the provision of educational assistance to orphans and other vulnerable children aged between 6-19 years.
In trying to mitigate issue of child labour the government also assisted both urban and peri-urban household.
"A total of 1.5 million households in Zimbabwe were being supported under the programme in 2022 with Government has expanded the food deficit mitigation programme coverage to the urban and peri-urban households as a coping mechanism and responsive to the plight of children against child labour, added the report," reads the report.
The Zimbabwe National Statistics Agency reported that "In 2019, of 50,000 under-16s surveyed, 71% were working in agriculture, forestry and fishing and 5.4% were in the mining and quarrying sectors.
According to the UNICEF/ILO joint publication of 2021 about 63 million girls and 97 million boys were in child labour globally at the beginning of 2020, accounting for almost 1 in 10 of all children worldwide.
Zimbabwe ratified the Convention on the Rights of the Child in September 1990.
Since then the government has implemented numerous policies to address the protection and survival of children in Zimbabwe.
Their laws have allowed the welfare of the majority of children to improve.