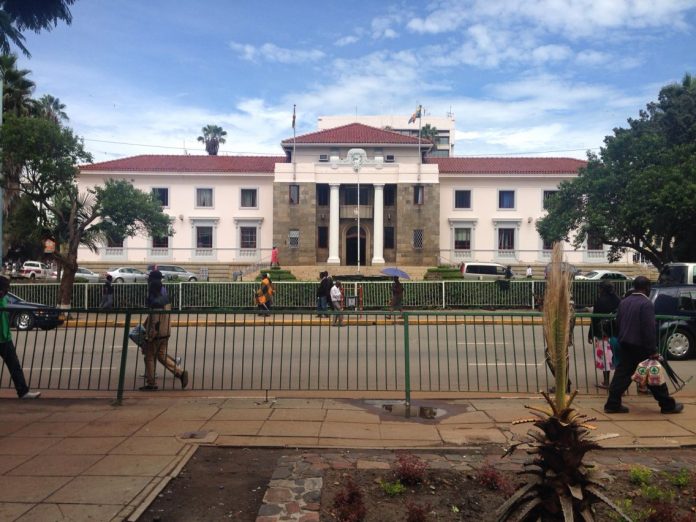 Herzel Mushayabasa/Sharon Chikwanha.
The Ministry of Local Government and Public Works in collaboration with CommonWealth Local Government Forum and Harare Institute of Technology has launched an application that will improve the ease of doing business for local authorities.
The Local Authority Database System (LADS) helps in proper debt management, bills payments, stand allocation and project management.
The benefits of LADS include improved service delivery, transparency in service delivery and increased customer satisfaction.
LADS Africa projects director Engineer Tererai Tinashe Maposa emphasised the need to adapt ICTs that have become part of our everyday life.
"ICT is no longer an option, it is now a need and at LADS Africa, our focus area is providing ICT services to local authorities as we aim to be a one stop shop for everything ICT and our services range from simple applications to advanced complex applications driven by artificial intelligence algorithms," Maposa said.
The CLGF project coordinator Leopold Bhoroma noted Local Government and Public Works Minister July Moyo's direct participation in strengthening budget and revenue collection in councils.
"The direct involvement of the Minister in strengthening local authority budget and revenue collection strategies is making a huge impact in improving budgets, particularly on the income side," he said.
"We believe in providing solutions that are sustainable. Our clients must be able to continue using them with minimum emotional and financial investments."
In 2017, CLGF engaged HIT to develop a prototype database for the local authorities they supported.
The prototype was well received leading to its deployment in eight different local authorities.
The project was later put under the Technology Transfer Licensing and Commercialisation Centre (TTLCC).
However, due to the growing demand from local authorities, the need for such a solution and the great potential the project exhibited, HIT decided to register a company which fully focus on the project and provide all the ICT services required by local authorities, hence the birth of LADS Africa Private Limited.
LADS Africa is a registered commercial company which operates under HIT's Technology Transfer, Commercialization and Licensing Centre.