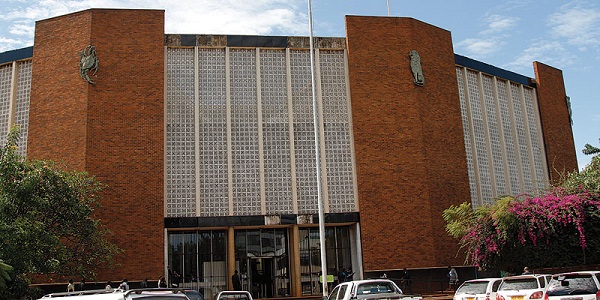 Munyaradzi Doma
Former Zimbabwe Consolidated Diamond Company chief executive Morris Mpofu is likely to be off the hook from the criminal abuse of office charges he was facing at the Harare Magistrates' Court.
Mpofu was arrested after he allegedly recommended a blacklisted diamond smuggling ex-con to buy the gems from Minerals Marketing Corporation.
However, it has emerged that the former ZCDC boss is set to be freed of the charges because the evidence before the courts exonerates him.
Prosecutor Venarandah Munyoro revealed this saying the state was contemplating withdrawing charges against Mpofu because the evidence was lying in his favour.
Mpofu had applied for removal for further remand which application Harare Magistrate Bianca Makwande dismissed.
Makwande said that the matter had to end on merit than technicality.
Mpofu will be back in court on January 6 next year, on which date Makwande said he will either have his case withdrawn or he will be removed from further remand.
Allegations are that on March 19 this year, Mpofu recommended Robal Hussein to be allowed to buy diamonds from MMCZ.
It is alleged that after the recommendation, Hussein on March 26, attended a diamonds tender at MMCZ where he bought three diamond parcels weighing 358.58 carats for US$258 224 on behalf of a company called Diamond Cut.
Investigations also revealed that Hussein had been blacklisted under the Kimberly Process Certification Scheme after being convicted by an Indian court for smuggling 3 605,73 carats of Zimbabwean rough diamonds in 2008.
The seized rough semi-polished and polished diamonds were confiscated by the Indian government.
Hussein and his accomplice Yousef Osseily were found guilty and each sentenced to four years in jail which they served.
Further investigations led to Mpofu's arrest for criminal abuse of office.