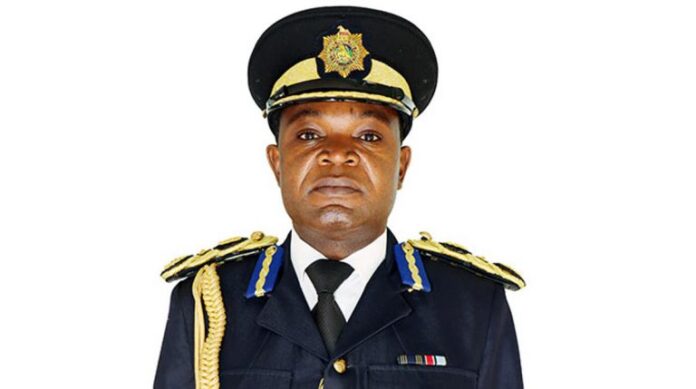 The Zimbabwe Republic Police confirms the arrest of Brighton Bester Moyo (23), Brave Zhou alias Kudawashe Moyo (37) and Tapiwa Mbirimi (35) in connection with spate of attempted murder and robbery cases which occurred in Harare and Chitungwiza between 30th October 2022 and 29th January 2023.
On 25th January 2023, detectives from CID Homicide, Harare, received information which linked Brighton Bester Moyo to attempted murder and robbery cases which occurred on 05th January 2023 in Zengeza 4, Chitungwiza where the complainants were attacked before US$16 030 and ZAR3 900 cash, several cellphones and a Beretta Pistol with 14 rounds were stolen. It was established that the suspect is serving a 27 month jail sentence for a case of assault at Beitbridge prison. Detectives interviewed the suspect at the prison and he implicated Brave Zhou alias Kudakwashe Moyo and three others.
On 04th February 2023, detectives received information that Brave Zhou was travelling to Harare from Beitbridge. The detectives went to Mbare, Magaba area where they spotted the suspect walking along Cripps Road. When the detectives approached the suspect to arrest him, he withdrew a pistol and fired towards them leading to a shootout. Subsequently, the suspect was arrested and was referred to Sally Mugabe Hospital where he died on admission.
The arrest led to the recovery of a Toyota Corolla vehicle, registration number ADS 6050 which was bought by the suspect using proceeds of crime, a 7.65mm Vizol pistol with a magazine of one round, a crowbar and a Samsung ES27 digital camera.
On 07th February 2023, detectives reacted to information which led to the arrest of Tapiwa Mbirimi alias Captain in Bulawayo. An Itel cellphone, various clothes, various tools, a 6.35 Berretta pistol with an empty magazine, Qbook laptop, Samsung 55 inch television, defy refrigerator, TV stand, speaker and bed were recovered from the suspect.
The suspects are linked to thirteen cases of attempted murder and robbery cases which occurred in Chitungwiza and Harare. These include a robbery case which occurred on 30th October 2022 at Ashdown Park, Harare where two complainants were attacked before three cellphones, a bluetooth speaker and US$1 293 cash were stolen, and eleven cases of attempted murder and robbery which occurred on 29th January 2023 at Savanhu Village, Mayambara, Seke where the suspects ran amok attacking villagers with machetes and iron bars before stealing 14 cellphones, two pairs of shoes and US$928 cash. The suspects shot one of the complainants with a pistol on the back.