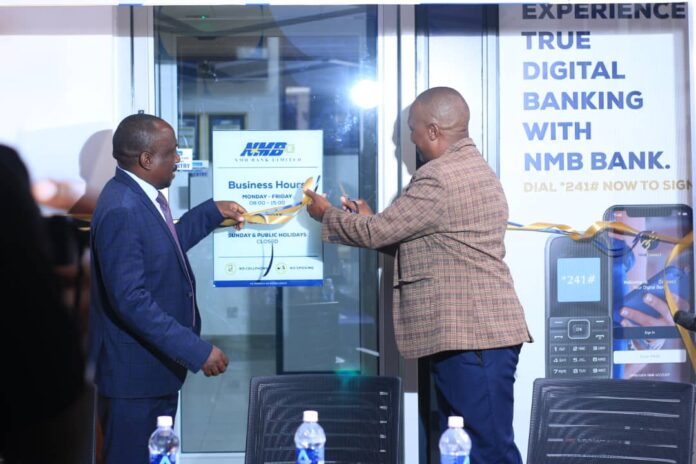 HARARE  – NMB Bank opened  a new branch in Kwekwe on Saturday, as part of its ongoing efforts to provide convenience to clients across the country.
The Covid-19 restriction in late 2020, which limited physical extraction, prompted the bank to close some branches across the country, including Kwekwe, but as the country and the world at large cautiously opened up, the bank realized the need for a physical presence even as it digitizes.
According to the bank, Kwekwe is a prime location that serves various client portfolios, and some financial businesses require a physical presence. The new branch brings the company's total network to 13.
NMB Chief Banking Officer Lloyd Kazunga,  said: "Ensuring customer convenience underpins everything we do at NMB Bank, and we are excited to officially open our Kwekwe branch.
"We are primarily a digital bank, meaning our clients can initiate and complete most of their transactions from the comfort of their homes. However, to ensure our clients in Kwekwe and surrounding areas can, with ease, collect cash, make deposits, and other physical services we have reopened the Kwekwe branch today."
It had partnered with Zimpost, allowing NMB to have its agency banking outlets spread across the country, increasing its footprint.
"In addition to the Kwekwe branch our strategic partnership with ZIMPOST has seen us being represented in the Kwekwe Post Office and over 100 other locations countrywide, ensuring all our customers have easy and immediate access to NMB and can enjoy true digital banking," Kazunga added.
This partnership arose as a result of the NMB's desire to provide convenience to its customers while adhering to the customer-centric mandate of putting the customer's needs first at all times.
The guest of honour, Fortune Mpungu, thanked NMB for opening its branch in Kwekwe, where customers can obtain financial services in person.
"Welcome to Kwekwe, and thank you NMB Bank for once again gracing our beautiful city. We take great pride in fostering relations with sound and solid financial institutions that drive financial inclusion, and convenience for the people. We also commend your partnership with ZIMPOST as we have seen your presence in our local Post Office and others across the country," Mpunga said.
The official opening was held at the new branch located at Shop 5 First Mutual Centre, Robert Mugabe Way, Kwekwe.
Kwekwe is in a prime location; as a mining and agricultural hub, the city serves not only Kwekwe residents but also surrounding communities. This alone compelled NMB to return and establish a branch.
NMB Bank Limited is a multi-award-winning registered commercial bank and the principal subsidiary of NMBZ, a Zimbabwean-based investment holding company that has been in existence for over 30 years.