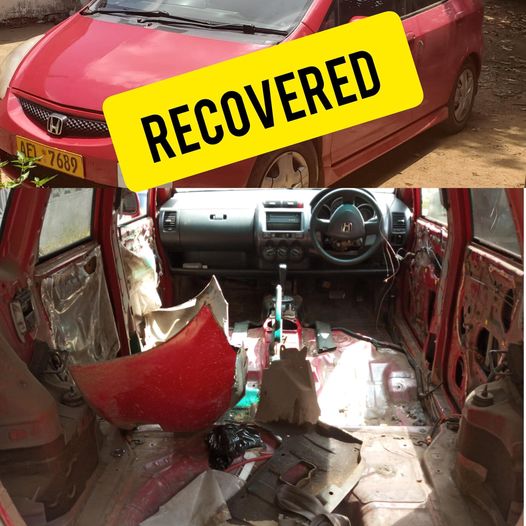 Recovered but ransacked! This is what became of the founder and president of the Zimbabwe Choreographers Dancers Association John Cole's car in less than 24hrs after losing it from his home in Cranborne to thieves.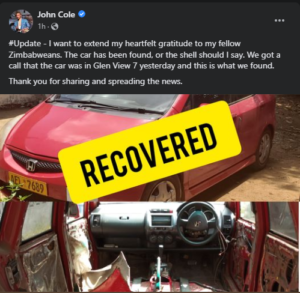 The stripped car was found in Glen-View 7, Harare.
On Monday 12th of December Cole took to his social media appealing for assistance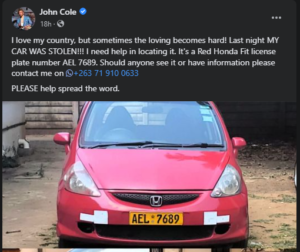 John Cole is a Zimbabwean actor, dancer and multi-award-winning choreographer as well as the brand ambassador for SterKinekor Zimbabwe.