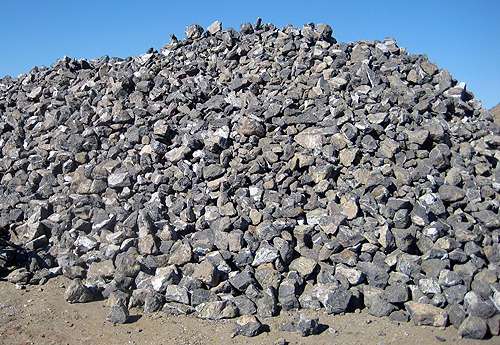 HARARE – Zimbabwe has once again, banned raw chrome ore exports with immediate effect in order to capacitate the country's smelters and maximise the value chain to be realised from the abundant ferrochrome resource. دومينو امريكاني طريقة لعب الدومينو
The country holds the second largest known chrome ore reserves after South Africa, which also announced a chrome ore export tax to boost local ferrochrome producers.
Zimbabwe also banned the export of chrome concentrates with effect from July 2022.
This is the second time that Zimbabwe has announced a ban on raw chrome exports from 2011 when then Mines Minister Obert Mpofu tried to strongly boost domestic capacity by encouraging the development of refineries and smelters. بطولات الليفر
He was later to reverse it after pressure from small scale miners. اليورو 2022
But now with more operational smelters, government has revisited the ban.
Information Minister told a post-Cabinet briefing yesterday that a cumulative twenty-two smelters are now operating and are shared among nine foreign and local companies. She said unless chrome mining capacity is expanded, the smelting operations could soon face the challenge of insufficient feedstock in the form of chrome ore.
"In light of the need to safeguard the ferrochrome industry in the above regard, Cabinet approved a total ban on exports of raw chrome ore with immediate effect. مكان اليورو 2023 The ban will capacitate current smelters and maximize the value chain to be realized from the country's abundant resources as spelt out in the National Development Strategy 1. قنوات بي اوت سبورت "
Mutsvangwa said the ban of export of chrome concentrates gives producers of chrome concentrates a year within which to make suitable arrangements for the value addition of the concentrates, the investment of which is low capital cost and relatively easy.
"Accordingly, exports of any consignment of raw chrome will only be allowed provided that all the smelters are not in a position to take up and utilize that particular consignment."