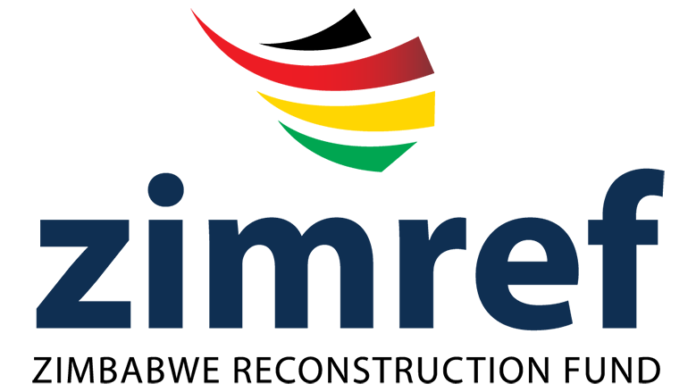 Tadiwa Musiyiwa 
HARARE – The Zimbabwe Reconstruction Fund (ZIMREF) disbursed US$5.4 million across 12 executed projects against a target of US$8.1 million which translated to 67% of the
spending target, as implementation was constrained by the COVID-19 pandemic.
The ZIMREF annual 2020 report shows that 98% of the US$38.1 million received under
the original cost-recovery rules was disbursed and US$1.38 million remained
committed, leaving a fund balance of US$1.47 million by December 2020.
Under the original cost recovery rules, pledges from donors totaled US$40.3 million, of
which US$38.1 million had been received and transferred into the ZIMREF Trust Fund
while US$11.8 million pledged under new cost recovery rules was received and
transferred into the same Trust Fund.
Contributions were received from Denmark, European Union (EU), Norway, Sweden,
Switzerland, the State and Peacebuilding Fund (SPF) and the United Kingdom (UK).
The US$38.1 million received under original cost recovery rules was allocated across
projects. Despite challenges imposed by COVID-19 restrictions, 63% of the targeted
project outputs for 2020 were achieved while several targets that had been missed in
previous years were also completed in 2020.
Progress against disbursement projections improved in 2020 compared to 2019. عدد اوراق الاونو Bank
executed activities under original and new cost-recovery rules continue to outperform
recipient-executed activities due to the government's learning curve in implementing
recipient-executed activities.
The projects completed include, installations of new water connections for 1 265
households in Guruve, Lupane, and Zimunya growth points which has increased access
to piped water for 34,810 people 74% more than the target and the production of a new
agroecological map for Zimbabwe to transform how support is channeled to the
agriculture sector.
In addition, other projects were the coverage of the Public Financial Management
System (PFMS) resulted in an increase of statutory fund accounts bringing the total to
46 funds against a target of 10 and improved coverage and timeliness of the release of
the ZIMSTAT survey report of 2017 and 2020.
As at 31 December 2020, funding had earned a total cumulative investment income of
US$946,159 whereas funding under the new cost-recovery rules earned a total
cumulative investment income of US$204,396.
The enactment of the Zimbabwe Investment Development Agency (ZIDA) Act has
Zimbabwe now has a one-stop investment center, consolidating previously existing
agencies and simplifying registering a new business. The establishment of the center
has contributed to simplifying doing business and creating a pro-business environment
in Zimbabwe
Since the establishment of the Trust Fund in 2014, a total of US$50.9 million has been
pledged by development partners and the State and Peacebuilding (SPF) Trust Fund,
while US$49.9 million was received.
ZIMREF is World Bank's main financing instrument in Zimbabwe and is supported by
development partners that include the EU, the UK's Foreign Commonwealth and
Development Office (FCDO), the Swedish International Development Cooperation
Agency (Sweden), the Swiss Agency for Development and Cooperation (Switzerland),
the Norwegian Aid Agency (Norway), SPF, and the Canadian government since 2010.