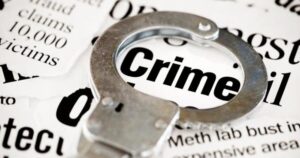 Benhilda Magomo
Harare- Advance Kamhuka re-appeared before a Harare Magistrate in continuation of his drug case, with the Investigating officers presenting conflicting statements with those they had when the trial commenced sometime in November 2022
Kamhuka is accused of being found in possession of four sachets of cocaine weighing 35,80g
He appeared before Harare magistrate Moyo Ruth
The court heard that on 8 November 2022 detectives from the Drug and Narcotics received information that Kamhuka was dealing with drugs.
On the same day around sunset, Detective Taurai Taunezvi teamed up, with Detective Zindonga and police Officer Brilliant Sibanda and proceeded to City Sport where they found Kasamu Chizhanje in custody of one sachet of cocaine which he asserted was supplied by the accused.
The Lead officer said Kamhuka voluntarily led them to his drug base situated in Shamila Garden Belgravia at number 1\22 where he resides
Detective Taunezvi further alleged that a search was conducted in his bedroom while Officer Sibanda said the accused voluntarily had over four sachets of cocaine without conducting any search.
The state said that a preliminary drug test was conducted and the accused tested positive for cocaine according to the forensic report leading to his arrest.
Subsequently, during the trial detective Taunezvi was handed over the recovered cocaine, unfortunately, he denied the cocaine claiming that it was now different from what he recovered at first while Officer Sibanda agreed that it was the same cocaine they recovered.
Kamhuka represented by Lawyer Nyandoro denied the charge arguing that he did not know anything, in fact, he argues that all is fabricated.
"I have never visited the place, I stay in Kuwadzana 3 at number 7550. How can I voluntarily hand over evidence to the state without any torture? In fact, l actually heard about cocaine for the first time during the allegation'', Kamhuka said.
The prosecution argued that the defense totally opened the door for discussion as the detectives stood with their statement that they had no reason to come up with such lies against the accused as they did not know him.
Nevertheless, what grabs the court's attention is the evidence testimonies the state gave, which totally differs.
The trial is set to resume on the 29th of November morning at 8: 00 am.