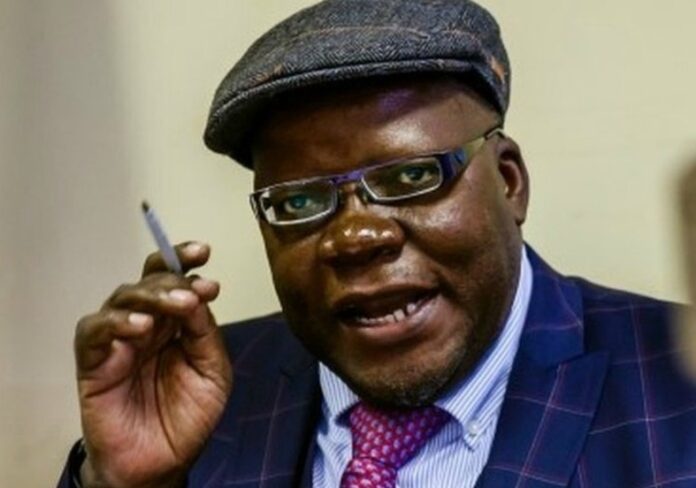 Reason Razawo
Zimbabwe's economic woes worsened by corruption and government over expenditure are exposing citizens to poverty and social collapse and needs to be addressed with urgency for the country to move forward, MDC-A vice president Tendai Biti has said.
Presenting the party's State of the Economy (SOTE) address ahead of the 2021 National Budget by Finance and Economic Development Minister Mthuli Ncube in Parliament tomorrow, Biti said Zimbabwe was sinking deeper into unimaginable depths due to mal-governance, huge fiscal deficits and corruption.
"Zimbabwe's economy remains mired in a deep structural crisis, that includes humungous macroeconomic imbalances, huge fiscal deficits, massive corruption, low output, an extractive monetary policy and exchange rate structure, massive unemployment and a collapse of the public sector particularly health and education," he said.
Biti said the economy had remained permanently embedded in this dark vortex of underperformance, disequilibrium and devaluation in its four decades of independence.
"The regime has embarked on a self-serving agenda of distortion and deceit, promoting the hollow sound bite of stability and recovery that is not backed by economic data or reality.
"Zealous claims have been made about stabilizing exchange rate, positive current account, contained money supply, declining month on month inflation and budget surpluses."
The MDC-A vice president said there was need for political change and new leadership in Zimbabwe before it disintegrates into social chaos and disorder.
"A situation that is compounded by a rising population level. By 2045, Zimbabwe's population would have doubled and in the next 40 years the population in Zimbabwe's cities Bulawayo and Harare will double up, yet there is no growth in the economy.
"At the epicentre of Zimbabwe's multiple crises remains a political gridlock anchored by a crisis of legitimacy emanating from the November 2017 military coup and the flawed 2018 harmonized election.
"The four decades of destructive predatory and exclusive politics have created a society captured by lack of trust, alienation, indifference, intolerance and polarization."
According to the MDC-A SOTE, the humanitarian crisis is a crisis of leadership which has left at least half of Zimbabwe's population requiring food assistance.
The World Food Program projects that the number of Zimbabweans facing food insecurity could reach 8.6 million (an estimated 60 percent of the population) by the end of 2020.
"Maize production in Zimbabwe will likely drop by 57 percent due to poor rainfall and worsening economic challenges (while) the country will produce 1.060 million tons of maize in 2020 compared to 2.443million tons last year, and this will be the highest decrease (57%) in maize production among SADC Member States in 2020.
"The decline in maize production in Zimbabwe is in contrast to the rest of the Southern Africa region where the 2020 maize harvest is expected to increase by at least eight percent from last year.
"Years and years of lack of investment and in some cases disinvestment from social capital in the form of public health, institutions, water and sanitation systems, food and nutrition has left Zimbabwe vulnerable, fragile and incapable of resisting the slightest threat to its wellbeing."
Biti also took aim at the government's response to the COVID-19 saying the state lacked equipment and means to tackle the outbreak that has killed millions around the world.
"The pandemic has exposed the crisis of leadership in Zimbabwe. At the commencement of the crisis, Zimbabwe had one isolation centre, the Wilkins Hospital owned by the local authority, with less than 50 beds. Further, in a country of more than 16 million, Zimbabwe had less than six ventilators that were working.
"It took the government weeks before COVID-19 was declared a national pandemic in terms of the public health act. It took further weeks for government before social distancing regulations were introduced. By end of 30 April 2020, a mere 8 314 screening and diagnostic tests had been done out of a population of 14 million out of population of over 16 million with 34 infected and four deaths," he said.
The opposition party also lamented over failure by government to shed light on the $600 million meant for social safety net which has not been released despite the pronouncement of $18 billion response package by the same.