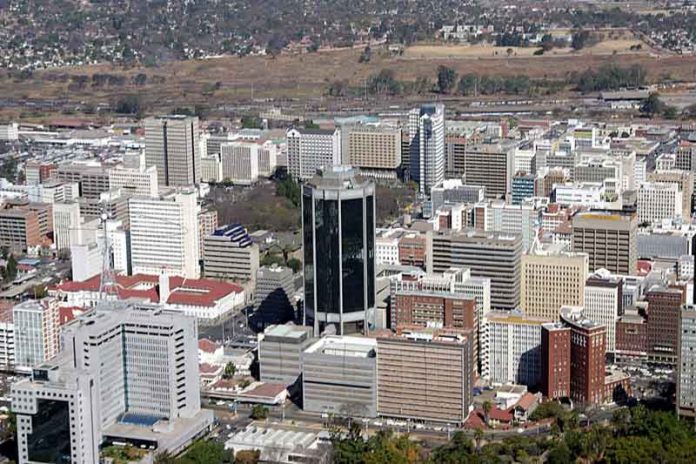 Farai Mabeza
Productive sector support under the $18.02 billion COVID-19 Economic Recovery and Stimulus Package will be financed by banks through normal banking channels and covered by government guarantees, it has been announced.
In a statement, the Ministry of Finance and Economic Development explained that capital grants would be disbursed through various line ministries with ZWL$2.5 billion already gone to the productive sector and the winter wheat programme.
The productive sector facilities comprising of Agriculture Sector Support, Working Capital Support, Mining Sector Support and Tourism Support Fund will be accessed through the normal banking channels.
"Applicants/intended beneficiaries should therefore submit their requests to their banks with the requisite information. Through the risk sharing model banks will conduct credit assessment and due diligence of the applicants," the ministry said.
Government will provide guarantees and banks are expected to monitor and evaluate the use of the resources by borrowers to ensure that the beneficiaries will repay the loans accessed.
Applicants are required to meet a number of conditions. They must have a valid tax clearance certificate from ZIMRA, valid compliance certificate from NSSA and credit worthiness as assessed by the banks.
Priority will be given to existing projects while new projects will be considered in the health sector if they result in the localisation of supply chains in the production of personal protective equipment for the COVID-19 pandemic.
In the tourism sector, beneficiaries would be registered with the Zimbabwe Tourism Authority to access the Tourism Sector Support Fund.
Defaulters under previous facilities, according to government, will not be considered. Funding for real estate, equity, illegal activities and speculative activities will be ineligible.
Productive sector lending rates have been lowered to not more than 20 percent and government wants existing qualifying loans to be restructured to allow businesses to recover.
"Loan restructuring will also entail review and relaxation of regulatory guidelines and benchmarks," the ministry said.
Government also announced that it would also capitalise EmpowerBank, Zimbabwe Women's Microfinance Bank, Small and Medium Enterprises Development Corporation and Post Office Savings Bank while instructing small and medium enterprises to apply for funding at the institutions.
SMEs will get a grace period of up to 90 days with the maximum tenure of the loans to be determined by the lending institutions.
The Artists and Athletes Sector Support with a value of $20 million will be administered by the Ministry of Youth, Sports, Arts and Recreation to cater for the cultural and creative industries and the sporting fraternity.
Government has also put in place a rebate for COVID-19 related imports.