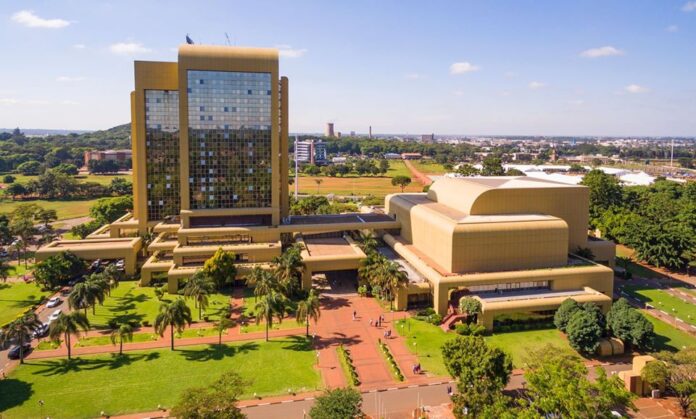 Christopher Mahove
Players in the tourism sector are struggling to access the half a billion dollar stimulus package for the sector due to bottlenecks in the modalities of the distribution of the fund.
President Emerson Mnangagwa in May 2020 allocated an initial US$20 Million (ZW$ 500 million) stimulus package to for the tourism sector aimed at mitigating the impact of the COVID-19 pandemic.
Tourism was one of the hardest hit sectors as lockdowns imposed as part of measures to contain the deadly virus meant closure of most businesses in the sector.
The money was part of the  ZW$18 billion Economic Rescue and Stimulus Package introduced to support industry and communities to deal with the negative effects of  the deadly pandemic, which has since claimed 4 685 lives in the country.
But Hospitality Association of Zimbabwe (HAZ) vice president Farai Chimba said in an interview said despite engagements over the proposed stimulus packages through the Tourism Business Council and the relevant Ministry, players in the sector were yet to access the funds.
"While government announced last year a half a billion dollar package for the tourism sector, this has not been accessed by players as its implementation has seen bottlenecks in how it is to be done,"
He said majority of operators across the country were still reeling from the impact of non-trading with some only opening in the last two months.
Restaurants and bars, he noted, had felt the brunt of the lockdowns with the restrictions grinding most of them to a halt, leading to a substantial loss in revenue and jobs in the sector over the past 17 months.
"It will be a mammoth task to restock and equip businesses who have been on zero base revenue unless grants are available to assist the sector. Funding becomes key in resuscitating our industry," he said.
Chimba noted, however, that the easing of the COVID 19 restrictions had seen a fair start to business across the country with improved traffic in the resorts which had struggled due to travel restrictions.
"Conferencing and events business has been the main business stream giving much needed occupancies with some days seeing hotels and lodges fully booked in Bulawayo and Victoria Falls.
The physical hosting of the Zimbabwe International Trade Fair in Bulawayo in September gave a boost to hotels and other players in the hospitality business in the city and surrounding areas.
Countries such as Botswana, South Africa, Democratic Republic of Congo, Belarus, Indonesia, Kenya, Malawi, Mauritius, Namibia, Nigeria and Tanzania exhibited at the premier show, resulting in increased levels of hotel occupancies and other activities in the sector.
Tourism is Zimbabwe's third largest sector after mining and agriculture and has made significant contributions to the country's economic growth.
In 2017, the industry racked in $1 billion in revenue , according to the Zimbabwe Tourism Authority.