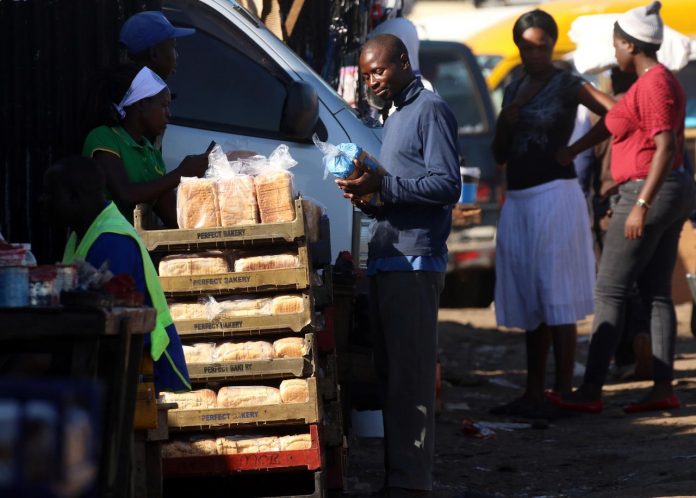 FARAI MABEZA
HARARE – Bread production capacity has dropped to below 50 percent over the last months due to erratic wheat and flour supplies.
This has raised fears that Zimbabweans could spend the upcoming festive season without bread, the president of the National Bakers Association of Zimbabwe, Dennis Wallah has said.
In an interview, Wallah said that bakers were on the verge of exhausting current flour stocks and had no guarantees of new supplies.
"The major input is flour and as it stands we don't even know when we are going to get the next lot of flour because the 10 000 metric tonnes that was shared about three weeks ago is almost exhausted.
"We don't even know what's ahead for the festive season because no one is even talking about where the stocks are. We may have a repeat of what happened last year. Remember last year we had shortages of bread during the festive season," he said.
Wallah said production capacity had dropped to below 50 percent over the last 18 months because of erratic wheat and flour supplies.
"Capacity right now is based on the availability of wheat. It varies but it has gone below the 50 percent that was there before June 2018. And for June 2018 we are looking at about plus or minus 850 000 loaves a day," he said.
Other input costs have also been going up over the same period increasing the cost of production of bread. The bread industry is faced with a number of challenges in an economy that continues to deteriorate.
Fuel and electricity costs have gone up and due to load shedding the amount of diesel used by bakers has increased.
"Look at fuel; it is going up almost on a weekly basis. We have electricity challenges so if bakers are running for 14 hours on generators do you think bread prices will remain low? Right now we also have water crises. We have raw materials that we import and getting foreign currency is now very difficult," Wallah said.