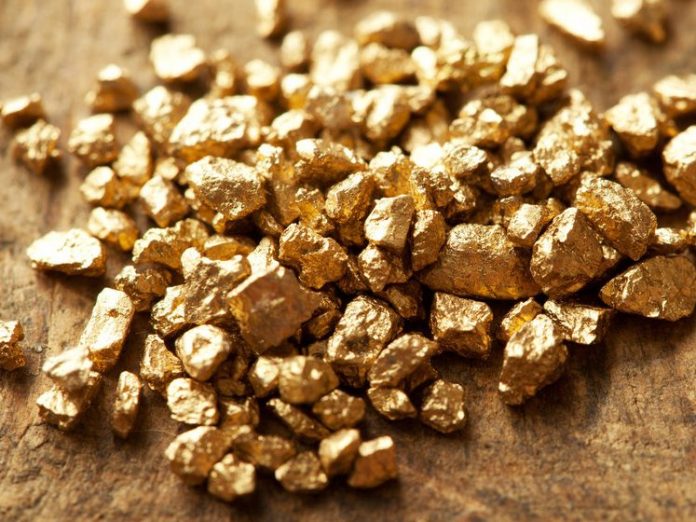 Harare-Zephyr Minerals (ZFR) has signed an option agreement to acquire up to an 80-per-cent interest in the MAP Gold Mine.
The company plans to acquire the MAP Gold Mine property, which is in Mashonaland Central, Zimbabwe, from an individual and his privately-owned corporation. The owner is an arm's length citizen of Zimbabwe.
The MAP Gold Mine is a small-scale combined open cast and shallow underground operation with gold being recovered from three open pits (eluvial gold) and four adits driven on a shear zone.
The property lies within Archean-aged greenstones and was mapped on a 1:100,000 scale by the Geological Survey of Zimbabwe between 1985 and 1988. The local area was mapped as metarhyolite with a northeast trending dolerite dike that transects the property.
The MAP Gold Mine is a new gold discovery found in 2020 when farm workers working their fields noticed quartz fragments in the soil (eluvium) which they then panned and found to be gold-bearing.
Since then, the size of the deposit being worked on has grown, with eluvial pits now found over an area of about 70m by 300m. Exploration potential is still available in all directions. The workings cover approximately 3.5% of the Claims, which are mostly eluvium-covered and total approximately 65 hectares.
The company's CEO, Loren Komperdo, stated: "We are very excited about the potential of the MAP Gold Mine property. The extensive area of eluvial gold mining suggests that multiple shear zones may exist on the property.
"Many of the larger gold deposits in Zimbabwe are found in secondary shear zones adjacent to major regional faults. This model is applicable to the MAP Gold Mine property as a major regional fault is present directly east of us."
Under the terms of the agreement, Zephyr can acquire 75% of the Gold Mine property through its wholly-owned Zimbabwean subsidiary, Sutter Mining (Private) Limited, by paying US$165 000 over two years as well as certain cash payments based on the amount of gold discovered.
In addition, in the event a mine is built, Sutter will pay the owner US$250 000 upon declaration of commercial production.
At Sutter's discretion, it has the right to buy 20 percent of the owner's 25 percent interest, hereby increasing Sutter's interest in the property to 80 per cent.
Zephyr Minerals Ltd. is active in mineral exploration in Colorado and Zimbabwe.
In Zimbabwe, the Company is developing a mineral property portfolio and has applied for two Exclusive Prospecting Orders covering 124 000 hectares. Zephyr is constantly evaluating additional mineral opportunities in Zimbabwe.
Zimbabwe boasts favourable foreign ownership rules for mineral properties as well as prospective, underexplored Archean greenstone belts.