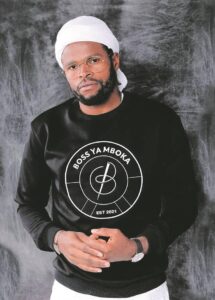 WILLARD KATSANDE proved over and over that he was a determined footballer who did his job beautifully on the pitch.
But when it comes to his money matters, it appears he hasn't exactly been on the ball.
THE MAN THEY CALL "BOSS YA MBOKA" MAY SOON FIND HIMSELF ON THE STREET!
SB Guarantee Company was granted a default judgment to repossess his house by the South Gauteng High Court on 3 February.
It turns out that the player has failed to pay his monthly instalment toward his R2 million luxury Johannesburg home.
Katsande did not oppose the application. The company, which is a subsidiary of Standard Bank, said in court papers that Katsande failed to make regular payments in terms of the loan agreement and the bond.
"This is an unopposed application for default judgment and an order declaring the immovable property of the respondent executable," read the papers
According to the papers tha, Katsande's arrears have gone up to R200 611 after he missed about eight installments.
Since the issuing of summons, the arrears as well as the outstanding debt, has escalated. One would realise that since the issuing of summons, the arrears as well as the outstanding debt, has not been paid, SB Company said in court.
They asked the registrar be authorised to issue a writ of execution against the property.
The bank said the reserve price would be set at the market value of R2 200 000. The forced sale value is R1 760 000 and the local authority valuation is R1 550 000.
The outstanding rates and taxes owed is in the amount of R59 344, plus R23 237.
After retiring, Katsande became popular on social media with dance moves and poses and called himself Boss Ya Mboka
This led to him and his wife starting a clothing line of the same name.
Katsande told the South African outfit Daily Sun yesterday that he has started servicing his bond.
He said he has two bonded houses and he was paying for the house in question from the extra money he gets from his business.
The other payment goes out via a debit order and for the other house I pay via my bank app, he said
"There was a technical problem with the app that led me to pay one bond twice and not pay the other. What happened is that I was paying one bond double."
Katsande said he spoke to the bank lawyers after they sent him summons and told them about the slip-up.
"I made the first payment at the end of January and I also paid some money towards the" arrears.
"I think everything is sorted," he said.