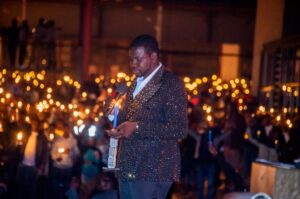 Prophetic Healing and Deliverance (PHD) leader Prophet Walter Magaya's fundraising tricks are not ending anytime soon as he eyes to pocket no less than USD200k from a raffle draw
With an estimated support base of 10 000 followers, the PHD leader has put up a six thousand worth Mercedes Benz C class up for grabs
According to an advertisement, the car was donated by a well-wisher to the church and Magaya decided to make profits through it
According to a close source, the proceeds will be channeled toward building a rehab center in the capital.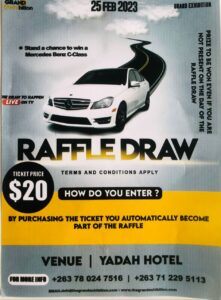 In the past, the PHD leader is known for milking his congregants through fundraising antics, from auctioning maize cobs, bricks, wrist bands, anointing water, Aguma, accessing the anointing tape, and several of his pamphlets.
The last one is the book that went for USD10 which every son and daughter of his was forced to buy
The leader has in the past tried to build houses for the "poor" but the project failed to kick start as it was tainted with allegations of fraud.