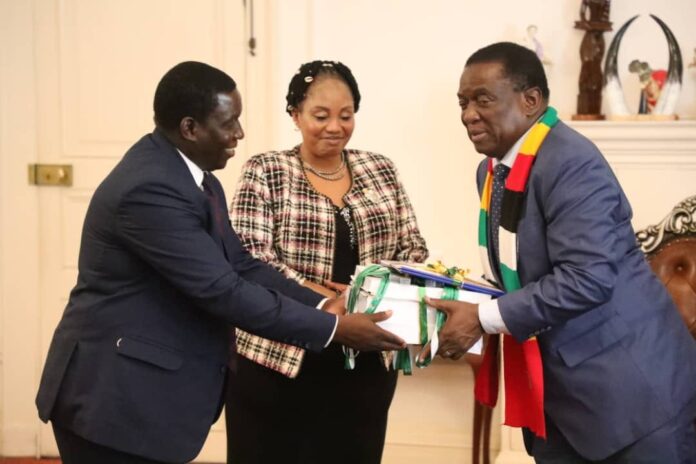 President Emmerson Mnangagwa has received the final delimitation report from the Zimbabwe Electoral Commission at State House
If the Government and ruling party do decide on an early general election, the date on which it can be held depends on when Parliament passes the necessary dissolution resolutions and when the President, in response, publishes a proclamation calling the election in terms of section 38 of the Electoral Act.
The resolutions could be passed as soon as the Senate and the National Assembly have completed all outstanding Government business, perhaps at the end of next week.
After that section 158(1)(b) of the Constitution gives the President 90 days within which to publish a proclamation calling the election, but we may assume he would do so immediately the resolutions are passed or within a few days afterwards.
The President's proclamation fixes the dates for the nomination of candidates and polling (i.e. voting) in the election:
·      Nomination day must be between 14 and 21 days after the publication of the proclamation
·      Polling day must be between 30 and 63 days after nomination day.
So polling day in an early election will have to be between 44 and 84 days after the proclamation is published.