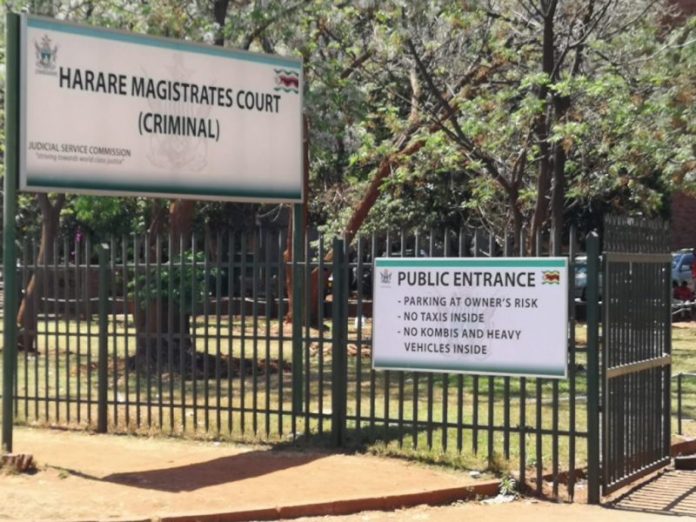 The National Prosecuting Authority (NPA) has admitted that State prosecutors are susceptible to bribery because of poor working conditions and low salaries just like the other civil servants.
Chief public prosecutor Tawanda Zvekare, who was representing acting Prosecutor-General Nelson Mutsonziwa on Tuesday during the launch of the Transparency International 2022 Corruption Perception Index report in Harare urged the government to capacitate anti-corruption institutions financially and look into their conditions of service.
"As long as people are suffering and a bribe is offered, it's very difficult for them to resist.  If they are well remunerated, they will not even think about resigning or bribes." he added
He went on to urge the government to look into the condition of services for members of the national prosecuting authority giving an example of NPA workers renting a house.
"As I said earlier, you find out that most civil servants are remunerated poorly. Most of them are lodgers, they do not own houses. For the NPA it is not desirable to be a lodger. Imagine a prosecutor being a tenant; he may be a tenant at a criminal's house.
The criminal is arrested then goes to court, the prosecutor will be incapacitated to deal with the case because they are being housed by that criminal. If they are properly remunerated and well-resourced you will find that they will be cushioned and will not be susceptible to corruption" he added
At the launch, anti-graft activists said perpetrators of corruption enjoyed impunity.
Several high-profile corruption cases that have been brought before the courts have been dismissed without the perpetrators facing their day in court.
In 2021 National Prosecuting Authority (NPA) set up an internal anti-graft unit that receives and investigates complaints raised against prosecutors as part of a raft of measures meant to curb corruption and sort out other complaints raised against prosecutors.
President Mnangagwa has, on many occasions, declared zero tolerance on corruption and warned those found guilty of any form of misconduct that they face the grim prospect of life behind bars.
The National Prosecuting Authority of Zimbabwe is established under Section 258 of the Constitution while the Office of the Prosecutor General is established in terms of Section 259. Section 258 provides that there is a National Prosecuting Authority which is responsible for instituting and undertaking criminal prosecutions on behalf of the State and discharging any functions that are necessary or incidental to such prosecutions.