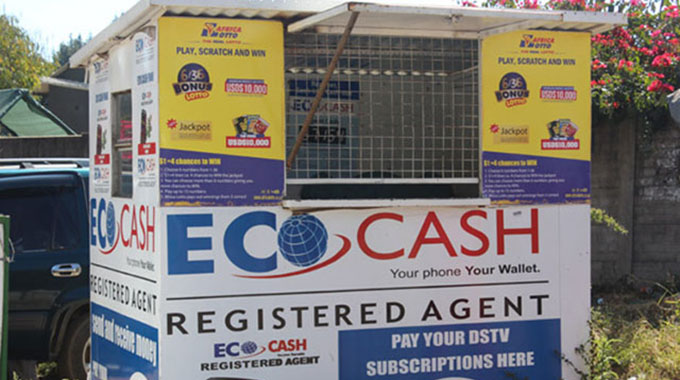 Farai Mabeza
The High Court has dismissed with costs Ecocash's application by Ecocash seeking an interdict against a Reserve Bank of Zimbabwe directive to suspend and freeze all agents accounts with a monthly transaction threshold above $100 000.
In his ruling, High Court Judge, Justice Webster Chinamora said that courts cannot interdict a lawful act.
"To put the issue in a contextual perspective the directive of 4 May 2020 ordered the closure of accounts of individual agents who were transacting above a monthly threshold of $100,000-00 on the Ecocash platform.
"Thus if the relief sought were granted, to use the language of this court in Kuvarega vs Registrar General supra the applicant would get protection before it proves its case
"Rather the applicant should challenge any perceived irregular exercise of power via an application for a declaratur or review," Justice Chinamora said.
Advocate Thabani Mpofu represented Ecocash while the Central Bank was represented by Addington Chinake. horse ivermectin dose for mites
Justice Chinamhora said the law is established that an interim interdict will not be granted to a person whose rights in a thing have already been taken by operation of law at the time he or she makes an application for interim relief.
"In this relief, Mr Chinake contended that granting the relief sought by the applicant on the draft order amounts to this court preventing the Reserve Bank from performing its functions in terms of the law. I am in agreement with this submission," he ruled.
Justice Chinamora said that the affected agents could approach the court for redress in their own right. ivermectin 2025
"What emerges from the applicant's submissions is that a decision affecting the agents' interests has been unlawfully taken without affording them a right to be heard or that the respondent has adopted a dragnet approach. ivermectin for candida
"That maybe so, but does that give the applicant a sufficient legal interest to file an application before the court on behalf of its agents? I think not.
"My conclusion in no way means that the applicant cannot approach the court but that it has selected the wrong method to vindicate the rights it seeks to protect. Put differently, the applicant has come through the backdoor rather than the front door."
In issuing the directive to freeze the accounts the central bank's Financial Intelligence Unit alleged that some of these accounts were being used by illegal forex dealers to participate in the illegal buying and selling of foreign currency.
EcoCash accounts for more than 90 percent of all mobile money transactions in Zimbabwe.