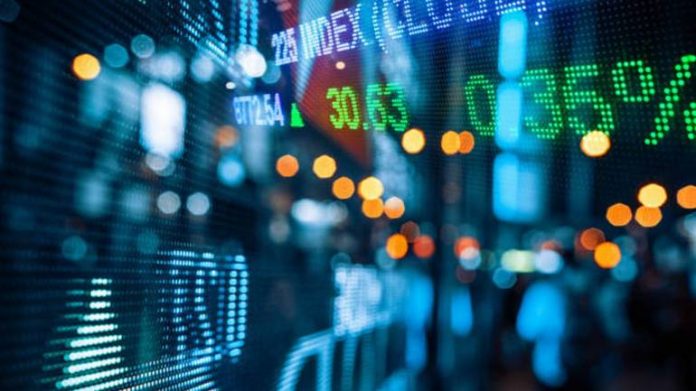 HARARE – The stock market rally surged at the start of a holiday shortened week buoyed by strong performances in select heavyweight counters. Turnover also continued in high territory as investors sought value preservation in the wake of renewed local currency weakness.
Turnover was at $63m which is US$2.52m using interbank rate. 50.79% of the turnover was contributed by two heavyweight stocks. Delta, which saw a positive price change of 19.65% in 29 trades contributed $22m and was the most active stock of the day. The gains took Delta's market cap to $18.4bn making it the most valuable company ahead of tech giants Cassava Smartech's $15.8bn and Econet's $15.4bn.
Innscor contributed $10m on the back of 15 trades after the counter gained 18.61% to close 1642.25c. This left the Top 10 Index with a gain of 9.93% to a level of 804.52 a new high.
Financial stocks had a good day with NMBZ gaining 20% to close at 234c  with a market cap of $945m, as medium cap stock First Capital Bank opened the week with a gain of 2.77% to 50.01c in four trades of 3.3m exchanged shares.  Top 10 stock CBZ was up 19.97% to 793.00c to take it's market cap to $5.4bn.  Old Mutual saw its share price gain 2.09% to 7622.85c leading the  ZSE Financial index to a 9.46% gain to 1 780.81.
The All Share Index gained 8.84% to 993.98 as it moved closer to the 1,000 psychological mark. The Medium Cap Index was also up 7.58% to a new high of 1 440.67 in the session.
Other gains were recorded in Proplastics which was up 19.98% to 429.75c, SeedCo International gained 19.97% to 919c and spirit maker Afdis closed the day 20% higher to 864c in 17 trades.
Losses were recorded in Art which was down 9.79% to 137.46c, construction firm Masimba shed 6.71% to 72.50c and Dawn properties was 5.20% down to 23.70c.
Retail linked conglomerate Meikles lost 2.22% to 995.71c and retailer OK Zim saw a 0.74% reduction to 400.60c.
The Small Cap Index recovered from Friday's loss to close with a gain of 2.37% to 3 465.02.
The market closed with a market cap of $128bn after 236 trades were completed today. Foreigners continue to shun the local market as they sold equity worth $25m (US$1m) and bought $2m (US$0.08m) worth of shares.
Meanwhile, TSL and its directors got acquitted for the second time in the case where the three directors; Washington Matsaire, Richard Musvaire and Peter Mujaya were being accused of selling a farm for US$600 000 after it had been gazetted by Government for acquisition under the land reform programme. The complainant in the matter was Mahomed Ibahim Yakub. The judgement comes after High Court Judge Justice Hungwe overruled a 2014 magistrate's acquittal saying it was not proper following, Prosecutor Micheal Reza's appeal against it.