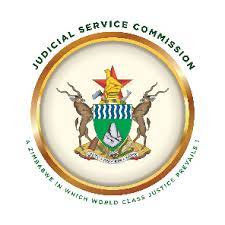 Staff Reporter
A Gweru based lawyer Bornwell Balamanja has appeared before a Harare magistrate facing allegations of fraud after he allegedly defrauded a Harare woman USD$ 13 000 by claiming that he was representing her civil matters when in fact he was not.
According to facts presented in court, Balamanja of Hlabano Law Chambers defrauded Mwariwangu whom he was supposed to represent recover her money from Edward Ruzvidzo, instead he connived with him not to pay his debt.
"Sometime in early 2020 the complainant who is based in the United Kingdom engaged the accused who is a lawyer based in Gweru to pursue both criminal and civil cases filed by the complainant against Edward Ruzvidzo. The complainant went on to pay the accused a total a USD 7300 for the job," the court records read.
"The accused misrepresented to the complainant that all that she had won the civil cases and has successful attached the accused's house through the sheriff of the High Court," the court papers read.
The lawyer went on to defraud Mwariwangu after she engaged him to pursue her case against a shipping company called Lake Superior based in Switzerland.
"The accused received a total of USD $4030 from complaint after lying to the complaint that he was working on her case. During the same year the complainant also engaged the accused to pursue her case against Enock Mungiriya at Harare magistrate court.
The accused was given USD 1000 for the job but still did nothing,' the
Balamanja, according to the state tried to defraud the complainant again when he was instructed to sue Tafadzwa Mwariwangu and in a bid to cover up his tracks, he forged summons and demanded to be paid.
"The complainant however realized that the accused had not done any work and she refused to pay him. A police report of fraud was made leading to his arrest," the court record stated.
He will be in court on September 29 for trial.