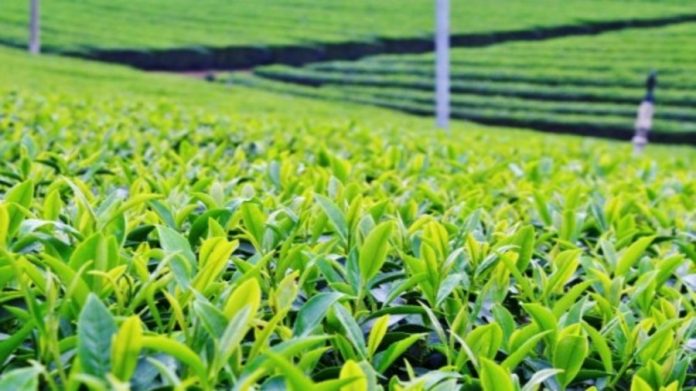 Itai Ndongwe
The Lands, Agriculture, Fisheries, Water, and Rural Development Ministry has approved the framework for joint venture (JV) agreements, which will allow investors to undertake farming operations with the consent of government.
In a press statement, Minister Anxious Masuka said the joint ventures are aimed at bringing more production and productivity on farms as it reduces costs and management time, makes field operations efficient and also drives costs down while increasing profitability.
"The Joint Ventures, which the Government is encouraging are aimed at increasing production and productivity on farms," he said.
 The government's effort to turn the sector into a business is a good initiative in the pursuit of Vision 2030's upper middle-income economy and the Agriculture and Food Systems Transforming Strategies, as it will help A1 and A2 farmers increase productivity, profitability and contribute more to the country's GDP growth.
"Land has become a major economic enabler and agriculture has become business. Land and agriculture, therefore must cause accelerated economic activity for the attainment of Vision 2030," he said.
The Lands Commission Act expressly prohibits the occupier of state land from sharing it on a crop basis with another person, as this is considered illegal unless there is a formal agreement between the owner and the occupier with the minister's approval.
According to Section 18 of the Lands Commission  Act Chapter 20:29 buttresses this position by asserting that no occupier of state land shall permits occupation, on a share – cropping basis, by another person unless a formal agreement has been entered into between the owner and the occupier with that agreement having been approved by the Minister."
The minister advised the A1 and A2 farmers that before the owner and occupier signed a deal, they should obtain special approval from the ministry, as this will provide assurance and reduce the risk of oppression.
 "A special approval from the Ministry must be sought first, before parties can sign the Special Forestry Joint Venture Agreement. A different agreement is required to cater for the long term nature of forestry, and the delayed returns on investment," he said.
He also stated that all forestry joint ventures, whether registered or unregistered with the Ministry, must be submitted to the Ministry, as well as A1 and A2, to submit annual Production and Productivity Forms by 15 February 2022, and farmers who participate in forestry JVs must clearly indicate this on their Annual Production and Productive Returns.
 "The new A2 permit conditions also compel all A2 farmers to provide such returns."
As part of ongoing efforts to improve water supply in small towns, growth areas, and rural service centers, Minister Masuka recently recommissioned the rehabilitated Murambinda Water Supply.
 This is part of the government's policy of leaving no household, no village and no youth behind in economic empowerment and development.
Recently President Emerson Mnangagwa launched the Provincial Integrated Youths Skills Development in Kwekwe which will see young farmers receiving training on various aspects of agriculture as a business, including enterprise selection, planning, budgeting (gross Margin Analysis), record keeping, contract farming and marketing among others.