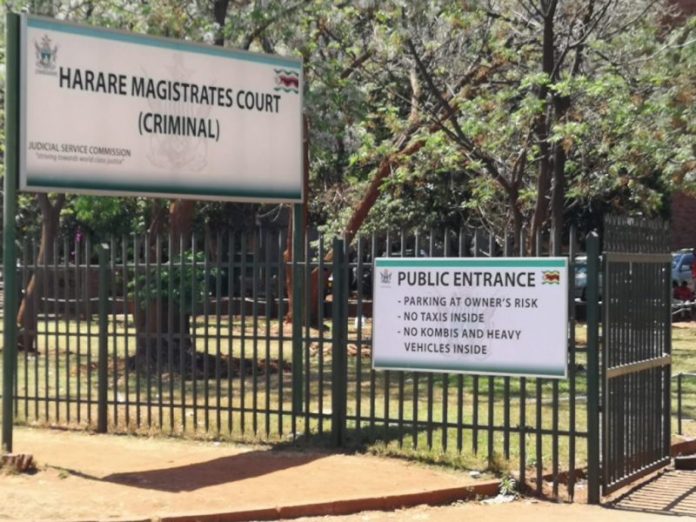 A Harare magistrate has barred journalists and members of the public from attending Hopewell Chinono's bail hearing on claims that his testimony would compromise the country's security system as well as the safety of other inmates.
Ngoni Nduna, ruled that Chinóno should testify his experience in prison in camera as doing so would put the country's security at risk.
"In such cases, we consider the safety of the inmates and not public interests," ruled Nduna.
Chin'ono, who is charged with inciting public violence, was due to give evidence with regards to how inmates are living and their risks of exposure to COVID-19.
The state denied his testimony, saying this exposes Zimbabwe's prison system. The journalist is making a second attempt at bail after his initial application was dismissed by both the magistrate and high court.
When he was arrested, he made world news. The award winning journalist is facing charges of inciting public violence via his twitter handle. He denies the allegations saying he is being persecuted for exposing state corruption. العاب الاحصنه
He has been in jail for more than three weeks and his lawyers say he is being treated inhumanly.
His lawyer, Beatrice Mtetwa said Chino'no was living on water and biscuits as the authorities did not want any external meal from outside. العاب لربح المال
"The prison officers are not a problem really but they are getting orders. We have had challenges to see him because they have tried to prevent the lawyers' from seeing him. ملاكمة His relatives have not been allowed to see him since he moved to Chikurumbi Maximum prison,"Mtetwa said.
"He is being denied food completely, he is living on biscuits and water," Mtetwa said.